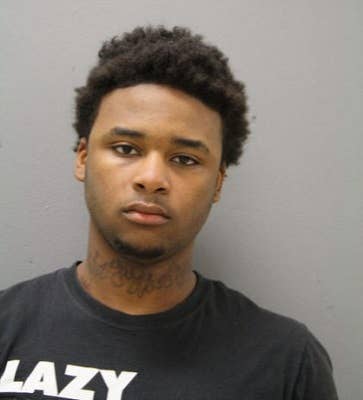 Police in Chicago have arrested a man accused of killing and robbing his grandfather so he could buy a cell phone, sneakers and tattoos. 19-year-old William Strickland allegedly shot the man he was named for, 72-year-old William Strickland, in the back six times with the older man's semi-automatic weapon on Mar. 2.
The elder Strickland was leaving his home to receive dialysis treatment when two men attacked him. They snatched a bag that contained a pillow for his treatment, as well as his wallet. His daughter refused to believe the attack was random. All signs pointed to his grandson, who neighbors say was living with him at the time. 
Strickland was charged with armed robbery and first degree murder. Police have yet to locate the accomplice.
[via Chicagoist]
RELATED: 10 Reasons's Chicago's Murder Rate May Rise in 2013
RELATED: R.I.P.: Remembering the Lives of Every Teenager Killed in Chicago This Summer