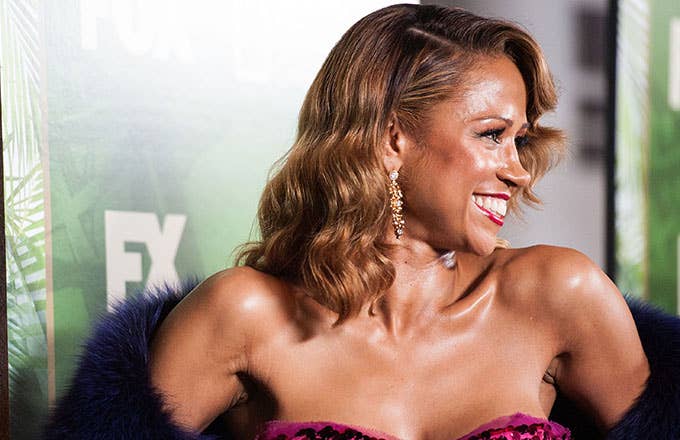 Dionne from Clueless is running for Congress. As if! (If you don't get that reference, you were definitely born after 1990.) Anyway, actress and conservative commentator Stacey Dash isn't joking around. As The Hill reports, Dash filed all the official paperwork on Monday.
According to campaign documents, the actress will be running as Republican in California's 44th Congressional District under the slogan "Dash to D.C." Cute… except she's running in California. The district is currently represented by Rep. Nanette Barragán (D-Calif.).
If the 2016 election is any indication, the district is staunchly democratic, which is no bueno for Dash, who's worked as a contributor at Fox News for about three years. Dash's contract with the network was not renewed after she talked shit (literally) about President Obama's approach to fighting terror. "I didn't feel any passion from him," she said on air. "I feel like he could give a shit, excuse me, he could care less."
It's worth mentioning that if any Clueless character should be running for public office, it should be Cher.
Shortly after the news broke out, Dash made some announcements on Twitter:
Still, people had some things to say about Dash and her latest political move.