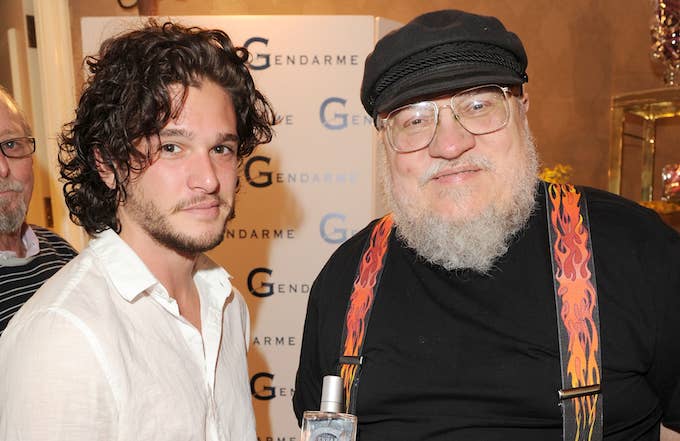 Ryan Broderick of Buzzfeed made a startling discovery recently. He found a photo of Game of Thrones creator and A Song of Ice and Fire author George R. R. Martin when he was young, placed it alongside a current photo of Kit Harington, who plays Jon Snow on the show, and posted the side-by-side comparison on Twitter. What happened next shook to the Twitter world to its very core.
It turns out young George R. R. Martin and Kit Harington look almost exactly alike, and it's creeping everyone out. It doesn't help that the Game of Thrones fever pitch is at an all-time high as we are currently just days away from the season 7 finale, which will be the longest-ever Game of Thrones episode at 80 minutes. Fan theories and expectations have been running wild in anticipation for what could happen during this episode, as after it airs, there will only be one more season left of the HBO show.
But this latest comparison between Martin and Harington has caused more than just extra hype for the finale. Incest and complex family bonds are the backbone of the show and the book series, so fans are understandably shocked that the creepiness seems to have spilled over into real life, whether it was intentional or not. Plus, Jon Snow's true lineage has been up in the air for the entirety of the show's run—although last season all but confirmed that Jon Snow is indeed Ned Stark's son as well as a Targaryen.
Check out some of the funniest reactions to this truly shocking discovery below.
Anyone have a pic of his aunt?
Wouldn't be surprised if Dany looked like someone he was infatuated with in school 😂😂😂
This is why he hasn't killed him off