In 2011, the world was introduced to writer and director Ronan Bennett's Top Boy, a television show about two ruthless drug dealers—Dushane Hill, played by Ashley Walters, and Gerard 'Sully' Sullivan, played by Kane Robinson—whose main aim is to reach the top of the 'food' chain, by any means.
The series was met with anticipation and critique, with some people questioning the worth of a Black community-based crime drama. Ronan's approach to Top Boy was submerged in research as a resident of Hackney, East London, for over 25 years. The show was born when he witnessed a twelve-year-old drug dealer in his area and questioned him; after speaking to the kid and various others that make up Hackney's community, Ronan realised the weight of their reality and how inescapable these issues were, and so Top Boy was created to highlight those underrepresented stories.
Knowing of Ashley Walters' filmography and his history in So Solid Crew as the MC Asher D, a community invested in his work knew they were in for something great. Walters and his agent made the conscious decision to turn down "urban based" projects since he starred in 2004's critically-acclaimed movie Bullet Boy, but Top Boy caught his interest by its characterisation and writing. Kane Robinson—aka Kano, one of grime's illest emcees—was a new actor doubtful of his talent, but eager to try something new. Both actors came to prominence in eras that did not want to uplift young Black talent who were breaking down doors: Asher D's So Solid Crew were routinely harassed by the police and had shows cancelled in fear of violence, and Kano came from an era of grime which laid solid foundations but still faced the same treatment of suppression and accusations of violence. One thing remains consistent in trends of grime and UK rap: these lyricists detail a gritty reality many can relate to. Top Boy carried the hopes of a few generations who knew what it could be worth—a culture-bridging show that highlighted parts of Britain's underrepresented communities and opened the space for others.
The show's first two seasons, Top Boy: Summerhouse, were produced for Channel 4. Season 1 introduced Dushane and Sully as dealers on the Summerhouse Estate; it focused on their contentions with rival dealers, like Kamale, their relationship with the plug Bobby Raikes, and ultimately their relationship with each other, which serves as an overarching theme of the show. It also follows Ra'Nell and his mother, Lisa—both victims of an absent fathers—and his friend, Gem, as the boys deal with grooming and Lisa battles with mental health issues. Immediately, Top Boy presented itself as a TV series immersed in community.
"The Channel 4 seasons depict a London marred by austerity, picturing the typical drug-dealing lifestyle of then, and it became so relatable for a generation of school and college kids, young adults who lived through these scenarios, and invited audiences who had no clue."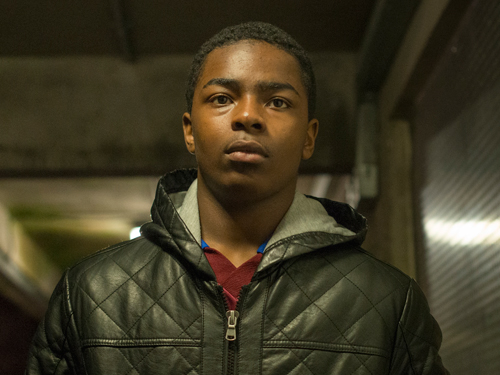 It detailed a grounded setting and embellished it with moviesque cinematography. It pictured estates, dealers, violence and trauma, school kids, police, corrupt officials and aspects of grooming. It was a great 4-part season, which was released on consecutive days from October 31, 2011. Even in Twitter's (sorry, X's) less popular days, it produced daily virality and received critically-acclaimed reviews.
Season 2 (2013) follows on from the contentious space Dushane and Sully left their relationship in, competing as drug-dealing rivals and trying to run their own operations. It was also the season that Channel 4 realised the range of Top Boy, enlisting YouTube personalities and influencers to feature in promos, putting up billboard posters wherever relevant, and giving it the respect of weekly releases. The Channel 4 seasons depict a London marred by austerity, picturing the typical drug-dealing lifestyle of then, and it became so relatable for a generation of school and college kids, young adults who lived through these scenarios, and invited audiences who had no clue. It introduces Jason—the son of a heroin addict mother—who manages to withdraw empathy from a seemingly heartless Sully.
Said season ended with a banger: the Albanians catching Michael at a flat and tossing him off the balcony. It was a jaw-dropping end to a season that further cemented the show's potency. Right when it all seemed built for bigger and better, Channel 4 cancelled the show. We have never received a real explanation as to why, but Channel 4 dropped the ball and couldn't see what the audience was seeing: a monumental show in the making that was very telling of the lifestyles many within the UK were living. It reminded me of that eagerness the police had to cancel those artists' live shows. In a similar manner, Channel 4 couldn't fathom the worth of Top Boy despite witnessing its very evident success. Ronan even described the cancellation as a "smack in the face".
6 years after its canellation, Top Boy was revived. After years of what-ifs, Drake—the globally-loved rap superstar, who became attached to the series via YouTube clips—purchased the rights to the series and pitched it to Netflix. He noted the similar cultures of Toronto and London—the slang, both cities adopting Jamaican influences, and experiences of hood life that felt super familiar. At this point, the talk of the return of Top Boy excited a still mostly British audience, but we all knew this was a game-changing moment. Drake and Netflix's co-sign is unquantifiable. With no other hood-based, Black British-led shows on Netflix, Top Boy was a palette taken to a blank canvas.
Before the show reached overseas to the Americas, UK crime dramas that may have travelled that far were irrevocably English (think Guy Ritchie films or Peaky Blinders). We only had a few Black British exports; the global market grime was recognised as a genre, and new of a few artists like Skepta and Dave, and a few actors like Idris Elba and Daniel Kaluuya. But what Netflix had the opportunity to do was present Top Boy to viewers ready to truly immerse themselves in our world, further bridging the gap between the rest of the world and Black British culture. The third season of the franchise (Season 1; Netflix) in 2019 is a personal favourite of mine because it did just that: put our identity on the map and asked the world to come and see fragments of our life.
"When Top Boy hit Netflix, it immediately felt like a glossier show, with a bigger budget and a belief from the streaming giant that bolstered the idea of becoming one of the best shows on there."
We see the return of Dushane and Sully as a new generation has risen in their absence, expanding to include the London Fields youth. The story leans into newer themes in the community, like county lines, immigration issues, and injects others with more depth. We meet Jaq and Jamie, the leader of the ZTs, Shelley, and Modie, played by Little Simz and Dave—two highly respected rappers making their acting debuts. Suddenly, you had swarms of Americans making TikToks copying our slang and throwing phrases everywhere—"Where's my food, bruv?" "Give me the pees, fam!"—and joking about how people there started to adopt our behaviours and dress sense.
The London x Toronto link-ups reaffirmed Drake's highlight of that shared culture, and collaborations spotlighted how we exist. During the show's six-year absence, A$AP Rocky and Skepta linked up, Dave, Giggs and Skepta collabed with Drake, and UK drill became the new sound of the youth. The late Pop Smoke, who quickly became the poster boy for NY Drill, was heavily inspired by UK drill and wasn't afraid to say so. Black British actors from ends, like John Boyega, Daniel Kaluuya and Damson Idris, were also becoming stars in their own right, shining in all of their roles. The idea of our accents being hard to digest dwindled as Top Boy and parts of our culture became prominent enough for the wider world to see.
When Top Boy hit Netflix, it immediately felt like a glossier show, with a bigger budget and a belief from the streaming giant that bolstered the idea of becoming one of the best shows on there. We visit Spain, Jamaica, Morocco and Ramsgate over its seasons. The soundtrack, curated by Drizzy, is infused with music from our scenes, adding an extra layer of identification. Its expanse made it much more violent, raw, and leaned heavily on moral juxtaposition as its storylines converge. The implications of Dushane and Sully's relationship deteriorating from the first C4 season started to fall into place as the dynamic evolved.
It offered some legendary moments, like Dave simply being Modie, Kano and his stellar all-around performance, and the ZTs' chaotic energy. It shows some heartfelt returns, like Jason and Gem in Ramsgate, and a Dris impacted by the aftermath of balloons. Its fourth season reinforced that massive production feel, continuing in the same vein. Some may argue that the writing in this season started to fade away for a focus on the action of it all, but it still carried a weight and anxiety that makes it a nail-biting watch.
Top Boy has been so topical over the years that it's enticed fans to consider themes often overlooked in countless portrayals of life in the hood. It is so eventful and leaves you in a morally grey area. Due to this, every season becomes a debate about the crazed scenarios the show presents.
In this final season, which dropped on September 7, 2023, all fans of Top Boy expected an ending typical of most crime dramas, where justice or karma prevails. We expected story lines to be fulfilled, and to see more of the personal journeys a lot of these characters have made, either dealing with the consequences or trying to seek otherwise. Personally, I felt a lot of things about this nail-in-the-coffin season, but overall, I was enamoured with what Top Boy has achieved as a whole.
Considering this appreciation, here are some of the most memorable moments the show has produced:
Michael's Fall
Season 2, Episode 4

The ending of the second season was peak television, and should have typified seasons to come. But, you know… Channel 4. Episode 4 ends with a scene where Dushane is heading back to his flat to meet Collins and Michael. The Albanians get to the flat before him, kill Collins with a headshot and wait for Dushane. Running out to the balcony to warn him, Michael becomes a martyr as the Albanians toss him off onto a car below. It was a chaotic moment, and we all expected the following season to be about the Albanians and their hand on the dealings in the area. A big what-if never fulfilled, but this moment is etched into most Top Boy fans' minds. In fact, it might be one of those most horrible deaths in the series. They threw him like they were scaffolding.
Kano Steals The Show
Season 3: Episode 2, 3, 4, 6
"Why ain't you as angry as I am? That's what I wanna know. If man buss shots at you, and I know about it, it's fucking mad! I'm riding out immediately!"
For a first-time actor, Kano has been impeccable. On screen, he comes across like a true thespian—seasoned and well-trained in the art form—and wears emotion so honestly in the face. I support natural actors, especially when a story is so entrenched in a community. In episode 2 of Season 3 (or Season 1 on Netflix), upon his release from prison, Sully is greeted by an aged Jason who now suffers from the same addictions as his mother. In episode 3, the pair head over to Ramsgate to meet Gem and they share a touching and poignant moment on the beach. Sully states he has never been to the beach, and has never left the country before at the age of 35. When Gem arrives, the pair are messing around playing on the beach, and this is probably the most humane moment Sully shares.
In episode 4, the home Jason and Sully are staying in is attacked with a petrol bomb, setting the whole building alight. Sully manages to escape, but remembers Jason is still inside. A choking scene takes place as we witness the home burn down and Jason burn alive. Sully is heartbroken and spirals after finding some space to heal. This leads to Jason's funeral in episode 6, and an attempt on Sully's life from Leyton and Jermaine. After barely getting away unscathed, Sully then meets up with Dushane and questions his reaction to the ZTs attempting to kill him. We witness the unravelling of the stone-hearted Sully over the season, just for things to fall back into depravity.
Modie's Big Escape
Season 3, Episode 7
"Daily offender! Crazy eastender…"
We meet Modie while in prison with Sully, teasing the once-great Summerhouse vet and goading him for a response. Dave settles into Top Boy with an eagerness to perform. Similarly to Kano, he's a natural actor. Dave channelled a 'crazy' that became wholly unpredictable. In episode 7, Jermaine plots to help Modie escape a prison van during transit. A swift plan and hold-up allowed them to free Modie, who steps out with the now-iconic line: "Daily offender! Crazy eastender." (This line was later featured in a J Hus lyric for his Big Conspiracy song, "Reckless"). Upon Modie's release, the ZTs suffered from his volatility.
Lauryn Sets Herself Free
Season 4, Episode 5
"That's my wife, mate. She's sick; she needs help..."
The psychological abuse of Lauryn (played with care and sensitivity by Saffron Hocking) at the hands of Curtis was a heavily unsettling theme throughout Season 4. In episode 5, we meet Lauryn in Liverpool with her new boyfriend, Curtis, cleaning guns. As Top Boy has done so well over the years, it proposes stories and real characters to consider. The sociopath in Curtis was frightening, and his unravelling of Lauryn while she was pregnant was suffocating to watch. Each scene of Lauryn's in Season 4 felt like a steady-building thriller, and it reached a bit of a climax during this scene. Running out the back of a clothes store at the mall, Lauryn gets away from Curtis and his family by pulling over a black cab. As soon as she gets in, Curtis and Speaks appear at the window trying to get the driver to open the door. When a barrier raises, the cab driver speeds off, taking a flustered and teary Lauryn back to London to meet her sister, Jaq.
R.I.P. Jamie
Season 4, Episode 8
"Yo-yo-yo! Where you goin'? Wash up the plates, fam! You think you're slick, innit?"
The final scene of Season 4 shows the same homely setting we were invited into upon the show's return through Netflix. Jamie and his brothers, Aaron and Stef, became Top Boy's very own little family. The season had dealt with most, if not all the issues it presented, but there are no happy endings through such a lifestyle. We pretty much knew that. However, Jamie was a standout new star in Season 3 and became a part of the fabric that made Top Boy. Nobody could imagine those last moments, but it was brilliantly done from a cinematic standpoint. Jamie opening the door to a double tap to the body, and an assured ending in a headshot, confused and tore up fans. For a few years, fans hypothesised a comeback, questioning if it was a dream or if he could have survived. But for what it is worth in the story, Jamie's death ultimately serves Stef in the final season as the impetus to break the chain of a behaviour to be his own man.