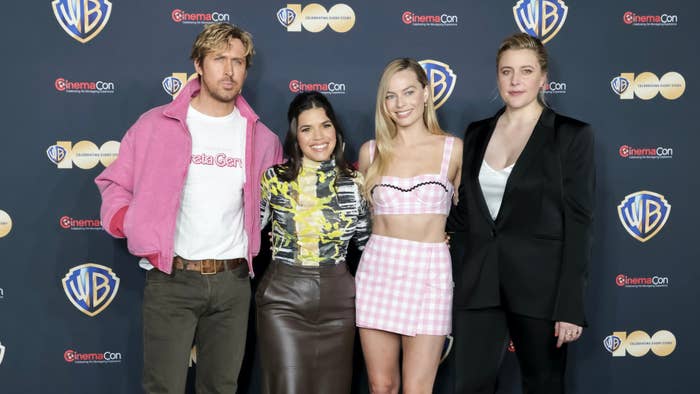 It's a sad day for Barbie fans in Vietnam.
According to an exclusive Variety, the Southeast Asian country has banned Greta Gerwig's live-action film based on the iconic doll. Vietnam officials announced its decision earlier this week as the flick — starring Margot Robbie as the titular character — approaches its much-anticipated worldwide release.
So, why was Barbie banned? Well, Vi Kien Thanh, the director general of the Vietnam Cinema Department, said the move was in response to a scene that allegedly displays Chinese propaganda. The shot in question shows Barbie, played by Robbie, standing in front of a hand-drawn map while speaking to Kate McKinnon, who plays "Weird Barbie." Thanh said the map displays the "Cow's Tongue Line," also known as the "Nine-Dash Line," which is commonly linked to China's highly disputed territorial claims in the South China Sea.
Vietnam officials argued that the map effectively endorses the Chinese government's geopolitical assertions and its disregard for maritime boundaries established by the United Nations.
Thanh said the country's National Film Evaluation Council refused to grant a license to the film because of the "offending image" of the Nine-Dash Line. Warner Bros., however, insists Barbie is not making any political statements regarding China's so-called violation of Vietnam's sovereignty.
"The map in Barbie Land is a child-like crayon drawing," a studio representative told Variety. "The doodles depict Barbie's make-believe journey from Barbie Land to the 'real world.' It was not intended to make any type of statement."
Directed by Greta Gerwig, Barbie features a star-studded cast that includes Ryan Gosling, America Ferrera, Issa Rae, Michael Cera, Simu Lu, and Rhea Perlman. The flick will hit U.S. theaters on July 21.