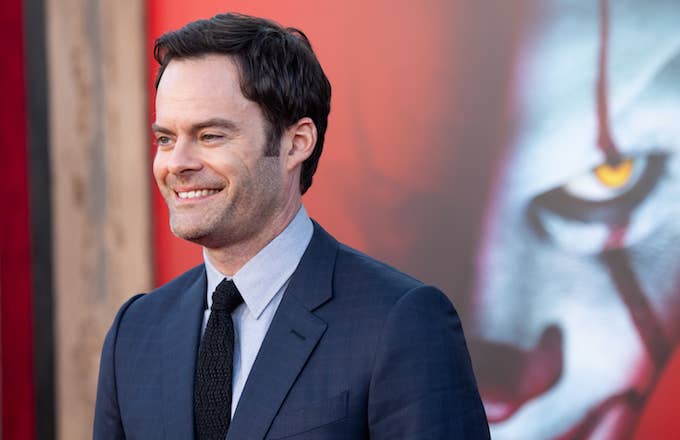 The theatrical release of It: Chapter Two this past weekend has resurrected a series of old behind-the-scenes photos of Bill Hader and Bill Skarsgård dressed as Pennywise, proving that nothing is ever really dead on the Internet. 
The photos, which date as far back as a year ago, feature Hader, who plays a grown up Richie Tozier, going from happy to scared to fleeing in fear during an interaction with Skarsgård. Back in January, Hader tried to explain the story behind the set of pictures in his appearance on Conan.
Hader said that the photo is from a conversation with Skarsgård about the trick that he does while playing Pennywise that involves him darting his pupils to opposite sides. "How is that, a digital thing?," Hader recalls asking Skarsgård. "And he went, 'Oh, you mean this?' And then he did it!"
Regardless of context, people still felt like Hader's range of emotions perfectly encapsulated their responses to moments in their own lives, making it a solid candidate for the next great meme. So, let's see what people did when they took this one for a spin.