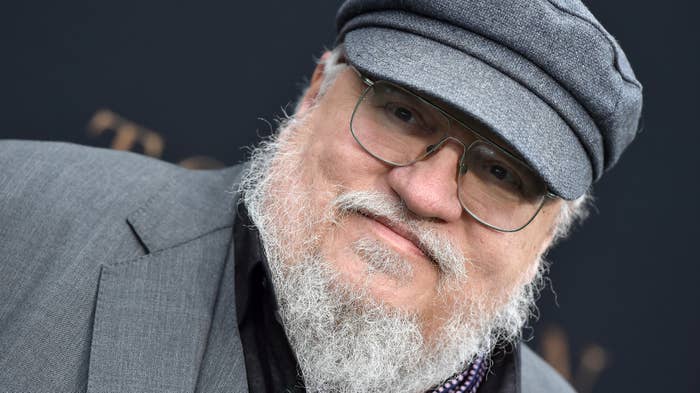 Game of Thrones creator George R.R. Martin confirmed that a spin-off series centered around Aegon Targaryen, better known as Jon Snow, is in development.  
His confirmation comes after a report surfaced from The Hollywood Reporter last week and Emilia Clarke, who played Daenerys Targaryen in the original series, completely let the cat out of the bag, telling BBC that her former Thrones co-star Kit Harington, who portrayed Jon Snow, told her about the spin-off, adding, "And I know it exists. It's happening."  
Martin sprinkled a few bread crumbs regarding the series in his blog post, acknowledging that he could divulge more information, but wouldn't do so until HBO allowed him to. He shared that the series is currently operating under the working title Snow. Martin also backed Clarke's account of how Snow came about.
"It's been created by Kit as far as I can understand, so he's in it from the ground up," she said. "So what you will be watching, hopefully, if it happens, is certified by Kit Harington."
"Yes, it was Kit Harington who brought the idea to us," Martin wrote. "I cannot tell you the names of the writers/showrunners, since that has not been cleared for release yet… but Kit brought them in too, his own team, and they are terrific." He later added, "Kit's team have visited me here in Santa Fe and worked with me and my own team of brilliant, talented writer/consultants to hammer out the show." 
Martin clarified that, along with Snow, there are a total of four Thrones live-action spin-offs in development and "in the script stage": 10,000 Ships, Sea Snake a.k.a. 9 Voyages, and the Tales of Dunk and Egg series The Hedge Knight or Knight of the 7 Kingdoms. He revealed Snow has been in the works for nearly as long as the other three spin-offs, even though word only got out earlier this month. 
Martin attempted to temper expectations for every Thrones-related project in the works by pointing out none of these shows have been greenlit by HBO. He rattled off a number of series that fell by the wayside, such as Black Cluster, Starport, The Survivors, and more. Others may recall the untitled prequel series, starring Naomi Watts, that the network spent a reported $30 million on the pilot episode only to pull the plug after coming to the conclusion that it wasn't going to work out.  
The same day that prequel was cancelled, HBO announced a series order for the spin-off series House of the Dragon, which is scheduled to premiere on Aug. 21. Martin said he "loved" the footage he saw from the series during post-production in March.