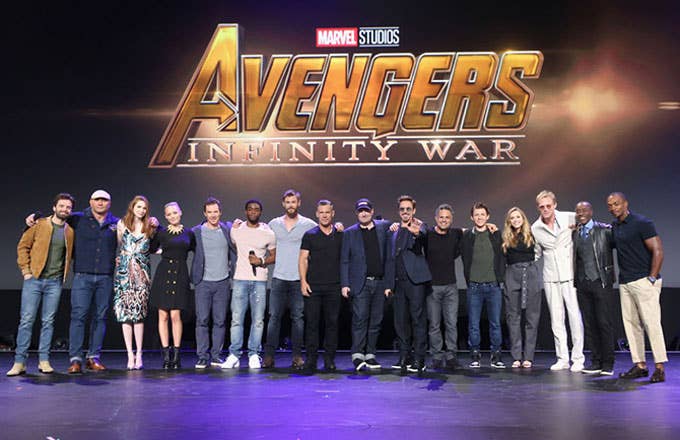 According to AMC Theaters' page for the film, Avengers: Infinity War is set to surpass Captain America: Civil War to become the longest film in the Marvel Cinematic Universe. The third installment in the Avengers series will reportedly have a running time of two hours and 36 minutes, edging out Civil War by about 10 minutes.
With the film's release less than two months away, Marvel has revealed individual posters for 18 characters that will appear in the upcoming film. The illustrated images feature Iron Man, Captain America, Thor, Hulk, Black Widow, Doctor Strange, Vision, Scarlet Witch, Bucky, Spider-Man as Iron Spider, Falcon, War Machine, Star-Lord, Gamora, Drax, Rocket, Mantis, and Groot. Black Panther—the hero of the 10th highest-grossing film in U.S. history—surprisingly did not get a poster.
Anyway, this is only the beginning for a film that should have an exhaustive marketing effort leading up to its release date. Comic Book published a report from Box Office Pro speculating that Infinity War could reach a domestic opening weekend between $200 million and $235 million with a domestic total gross of $490 million to $590 million.
Avengers: Infinity War will hit theaters one week early on April 27.