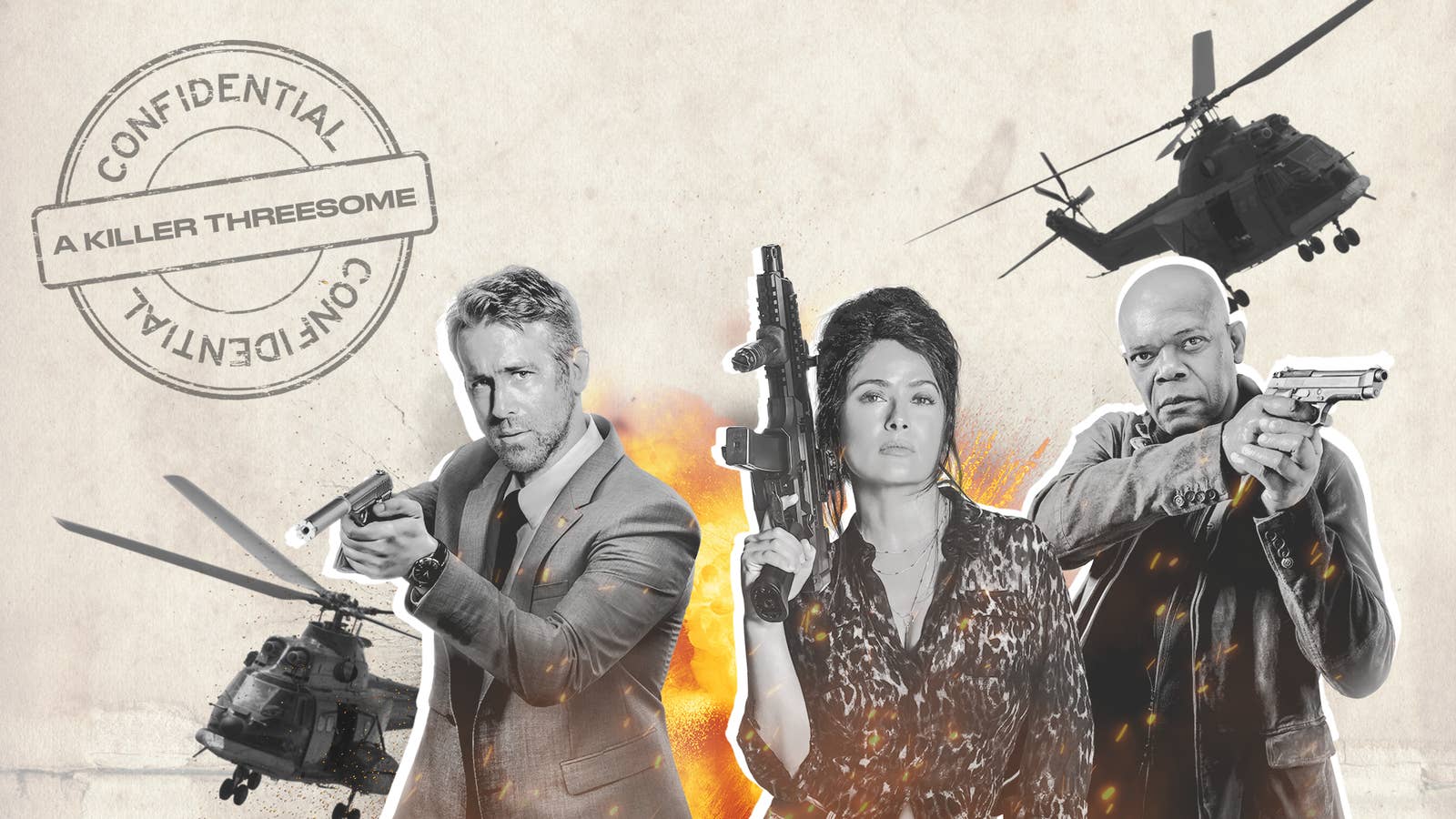 The Hitman's Bodyguard is a blockbuster action-comedy like no other. Directed by Patrick Hughes, the film starred Samuel L. Jackson as hitman Darius Kincaid. Based on a screenplay by writer Tom O'Connor, the character was originally intended to be a 35-year-old Irishman, but the film's theme of an antagonistic action-bromance was established early. When a key exchange between Kincaid and ace bodyguard Micheal Bryce (eventually played by co-star Ryan Reynolds) hit the page, O'Connor took a victory lap around his place knowing he'd struck cinematic gold.
BRYCE SAYS: "My job is to keep you out of harm's way." 
KINCAID RETORTS: "I AM harm's way!"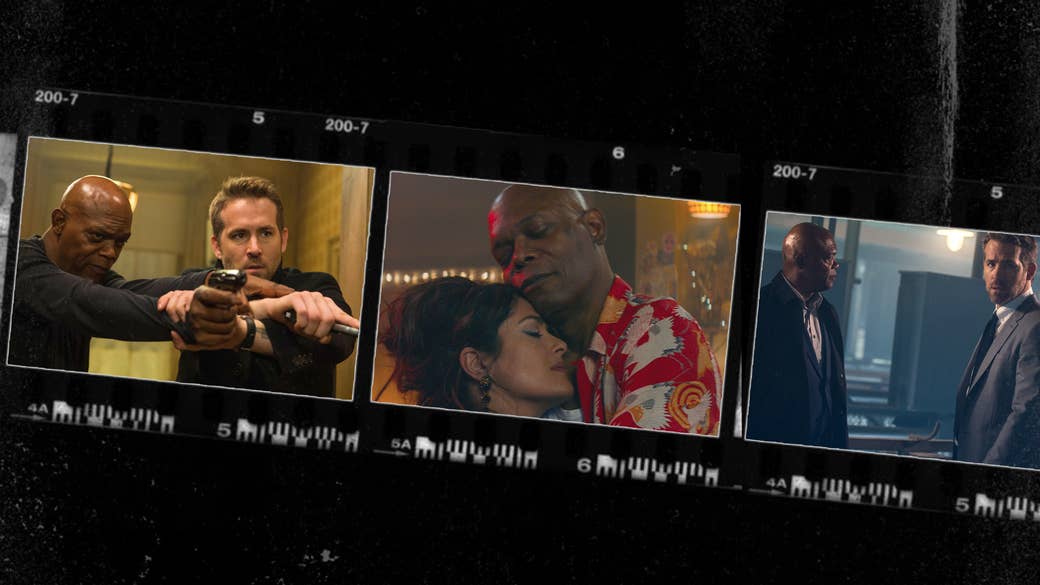 When The Hitman's Bodyguard landed in theaters in August 2017, those high hopes proved correct as the film netted an n impressive $21 million box office debut and held the No. 1 spot for two weeks. That success has paved the way for the much-anticipated sequel, The Hitman's Wife's Bodyguard, which rolls into theaters on June 16
The secret sauce to box office success for the original was the undeniable chemistry between Jackson and Reynolds, who had never appeared on screen together before. Add in Salma Hayak as Kincaid's incarcerated wife, Sonia, and you've got a killer threesome. The story that surrounds the fiery trio starts off with Kincaid being captured by Interpol and agreeing to testify against a political tyrant in exchange for Sonia's freedom. When Kincaid's transport to court is ambushed, Bryce is called in to keep him alive, but the professional rivals might just kill each other before the bad guys do. Fortunately, cooler heads prevailed and we have an equally compelling continuation of these memorable characters' story arc on the horizon.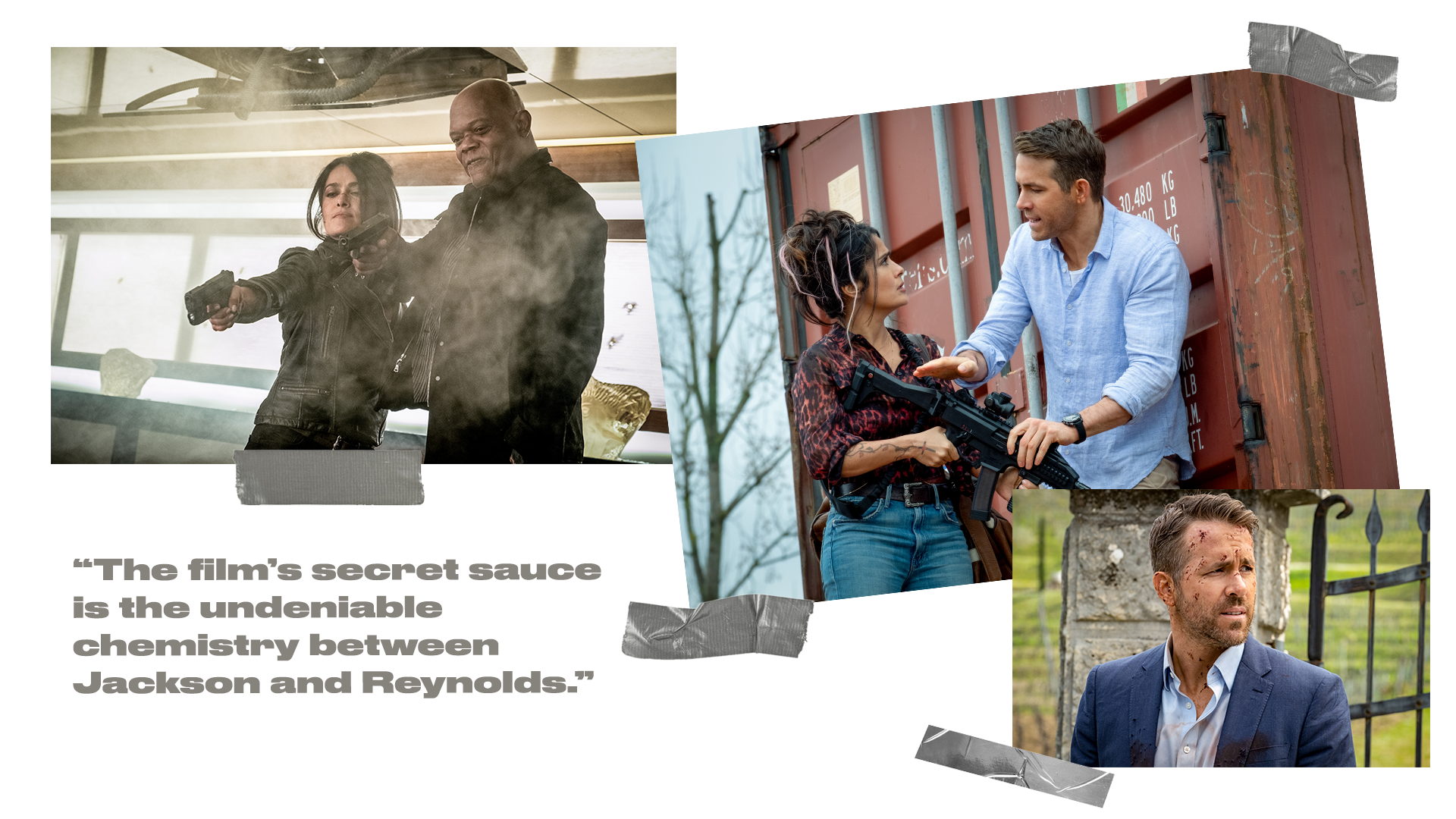 The Hitman's Wife's Bodyguard picks up four years after the events of the original and the members of the trio are in completely different places in life—well, at least one of them is. At the advice of his therapist, Bryce is on a mandated sabbatical from body guarding and is unlicensed to kill. His peace is disrupted by Kincaid and Sonia, who pull him back into the world of global terrorism as they take on the new big bad, Aristotle Papadopolous, played by none other than Antonio Banderas. 
Reynolds' one regret from the first film was not getting much screen time with Hayek and his wish was granted in a big way for this new adventure. Sonia is (quite literally) a cutthroat bartender that Kincaid met in a Honduran bar fight. So, she isn't exactly the type of woman who needs saving, but she knows three pairs of fists are better than two. And her family will need all the help they can get on this insane road trip across the Amalfi Coast.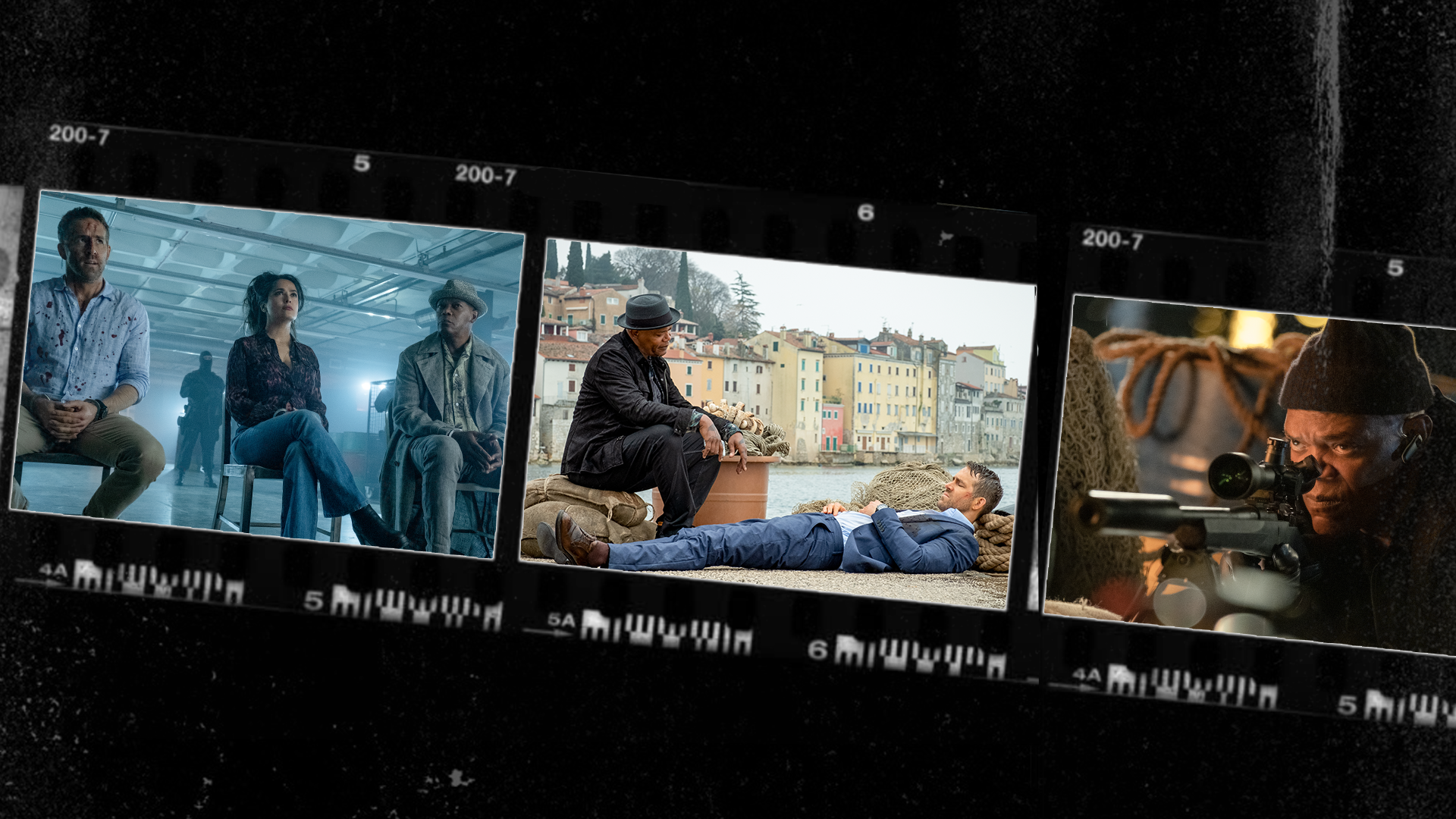 Hughes returns to direct The Hitman's Wife's Bodyguard with Morgan Freeman, Frank Grillo, and Tom Hopper joining the fun. The director promises to ratchet up the madness of the first film while leaving the door open for a possible third. Guns, speed boat chases, and more guns will make this feel like a video game come to life with a killer threesome trying to beat their previous high scores. With a cast this strong, The Hitman's Wife's Bodyguard can't miss. 

See The Hitman's Wife's Bodyguard only in theaters June 16.