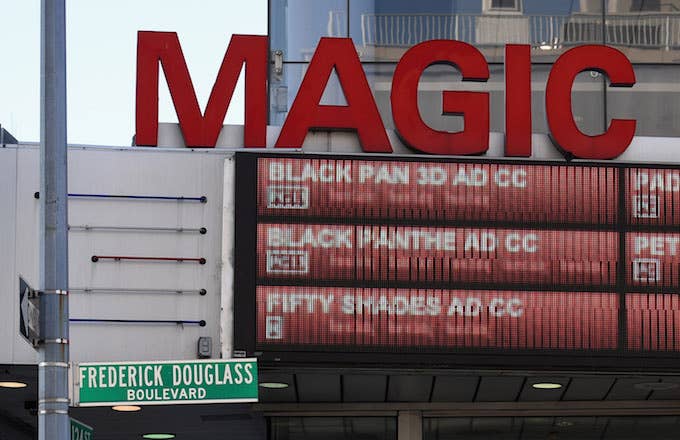 Black Panther continues gaining momentum in the box office and shattering records along the way. According to Comicbook.com, the film so far has earned $411.7 million domestically, the third-highest for a Marvel movie ever. It's coming behind Marvel's The Avengers and Avengers: Age of Ultron, which pulled in $623 million and $459 million stateside. By the looks of Black Panther's rapid earning power and repeat viewership, the Ryan Coogler-directed film does have a shot at making it to No. 1 on Marvel's list.
Outside of the Marvel universe, Black Panther is undoubtedly a standout success. Currently, its the 22nd-highest grossing film of all time at the domestic box office, following closely behind Wonder Woman.
John Fithian, head of the National Association of Theatre Owners, told Variety that Black Panther hitting the $1 billion mark globally is very much in the realm of possibility, even though it debuted during an off-season for box office smashes. "The traditional norm is that big movies only go in the summer and winter holiday," Fithian says. "Black Panther proves if you're good, people will come out and see you any time of the year. It also shows that a movie with an all-black cast and a black director can break records. It's not the race or the sex of the actors in a movie, it's the quality of the movie that matters."
Black Panther could also achieve the best third weekend box office performance of all time if it manages to surpass The Force Awakens ($90.2 million), Avatar ($68.5 million), and The Avengers ($55.6 million).