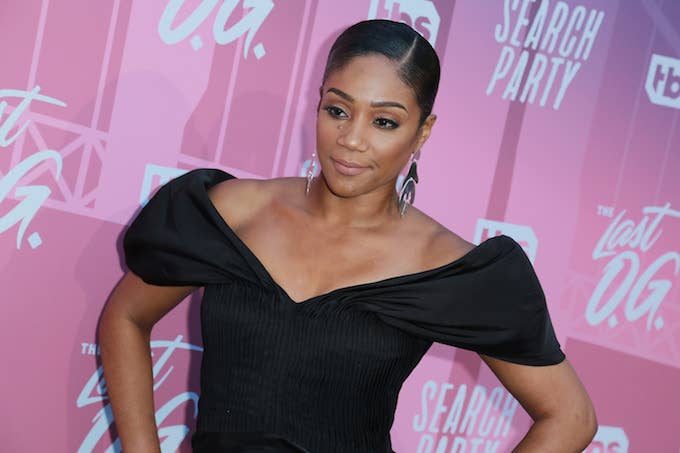 Tiffany Haddish was arrested at around 4 a.m. on Friday for a DUI and improper stopping on a roadway, TMZ reports.
The actress, 42, appeared to be dozing at the wheel, according to Peachtree Police in Georgia who executed the arrest. Haddish was turning into a neighborhood, when she was taken into police custody—though the police suspected the Girls Trip star was under the influence of marijuana.
Early Friday morning, police receieved a call reporting a driver who was dozing off behind the wheel. Haddish's vehicle matched the description of the initial report.
Haddish was able to post bond in the amount of $1,666. She was released at around 6:30 a.m.
The arrest comes on the heels of the comedienne's recent breakup from rapper Common. Haddish has also been mourning the recent loss of mentor Bob Saget and producer Carl Craig.
in other news, Haddish has been promoting the upcoming release of her new Apple TV+ series The After Party which will premiere on the streaming network on January 28. Access Hollywood spoke to the actress later on Friday about the new series and the possibility of hosting the upcoming Academy Awards, to which she said, "I've always been open to that especially if you know, there's some coin there, respectably coin."