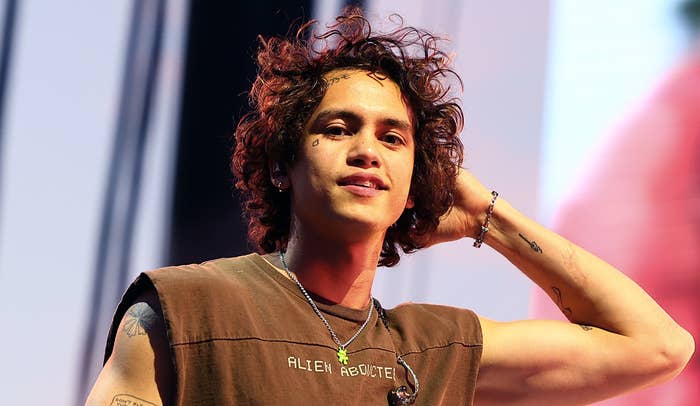 Singer-songwriter Dominic Fike made a splash in his acting debut as Elliot on the hit HBO series Euphoria. In a new interview with Zane Lowe on Apple Music to celebrate the release of his newest record, Sunburn, Fike revealed that he almost lost the role due to his drug use.
"I was a drug addict and coming on to a show that's, you know, mainly about drugs, is very difficult," Fike admitted. "I was so fucked up during a lot of that show. It was really bad."
The show's creator and director, Sam Levinson, even tried to get Fike some help so he could film. "Sam, the director and writer, got me a sober coach, somebody to be there all the time. It did not work." It got to the point where they had no choice but to use takes where Fike was high.
"I almost got kicked off the show," Fike recalled. He says that he was "reprimanded" for his drug use and ultimately was kept on the show.
Fike has been open about his drug use. In an interview with GQ, he recalled being high for most of the recording process for his 2020 album What Could Possibly Go Wrong, telling the publication, "I was going through so much then, and I was heavily addicted to so many drugs."
You can listen to the complete conversation between Zane Lowe and Dominic Fike here.