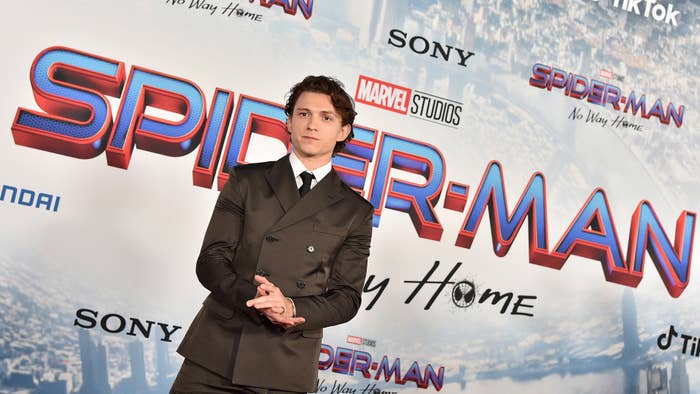 Tom Holland is the face of one of the biggest blockbusters ever with Spider-Man: No Way Home crossing the billion-dollar threshold in the global box office. But it's not all W's for the young British actor.
In an interview with Total Film magazine, Holland revealed that he made a pitch to Sony for the next set of James Bond movies to focus on a young Agent 007. As Holland tells it, the Bond estate wasn't down with his idea.
"I had a meeting, after or during Spider-Man 2 [Spider-Man: Far From Home], with Sony to pitch this idea of a young Bond film that I'd come up with," Holland explained. "It was the origin story of James Bond. It didn't really make sense. It didn't work. It was the dream of a young kid, and I don't think the Bond estate [was] particularly interested."
Holland, who is starring as Nathan Drake in the film adaptation of the popular video game series Uncharted hitting theaters next month, continued by explaining that his rationale for the pitch came from the work he was doing perfecting his role as the fictional video game character.
"The idea of a young Bond film sparked this idea, in turn, that you could do a Nathan Drake story as an origin story, rather than as an addition to the games," the Spider-Man actor said. "And that opened a conversation."
Uncharted is a massively successful video game franchise that focuses on the adventures of Drake and his seasoned partner Sully, being played in the film by Mark Wahlberg, as they hunt for treasure, evade enemies, and learn the true meaning of "honor among thieves."
Starring alongside Holland and Wahlberg in the Ruben Fleischer-directed film are Sophia Ali, Tati Gabrielle, and Antonio Banderas. Uncharted hits theaters Feb. 18.