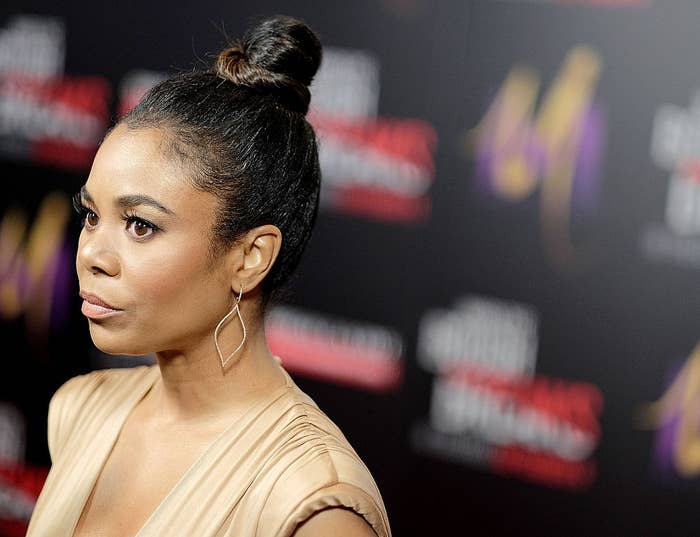 Regina Hall, also known as Brenda Meeks in the Scary Movie franchise or Ryan Pierce in Girls Trip, almost chose to become a nun.
In a recent interview with Fader, Hall explained that growing up, she attended Catholic school, which was a very comforting environment for her. "Maybe I was a nun in a past life. It felt familiar. I loved the sisters and I loved the priests. I didn't have any shady priests, thankfully," Hall said. 
When she was 14, she felt a very close connection to the nuns who ran her school. She saw the serenity in their prayer time and didn't have to concern themselves with things like deciding what to wear. Not only did the actress contemplate this decision during her adolescence, but she also revisited the possibility of returning to the church in 2010. "I thought, What a great life. How could I ever be sad if I'm always in prayer? But I was too old."
However, Hall also discussed the intricacies of the sects and the differences between them. While some limit women based on how many sexual partners they've had, others have certain age limitations. She was disappointed to find out that she couldn't join either. However, Hall still considers herself to be a very spiritual person. "When I was older, I wanted to do it because I find that my happiest places are when I'm in a really spiritual place. It's almost like the rest of the world becomes background," she stated.
Although she wasn't able to become a nun, Hall has achieved many acting feats since completing the Scary Movie franchise. Hall's most recent role is in the film Support the Girls in which she stars alongside Haley Lu Richardson and Dylan Gelula. In the movie, Hall fulfills the role of the protagonist Lisa, a manager of a sexy sports bar.