Hypebeasts Finally Have a Snapback That Lets Them Call Mom to Pick Them up From the Supreme Drop
Snaptrax is a new wearable tech that puts Bluetooth technology into a snapback, allowing users hands-free control of their smartphone and its features.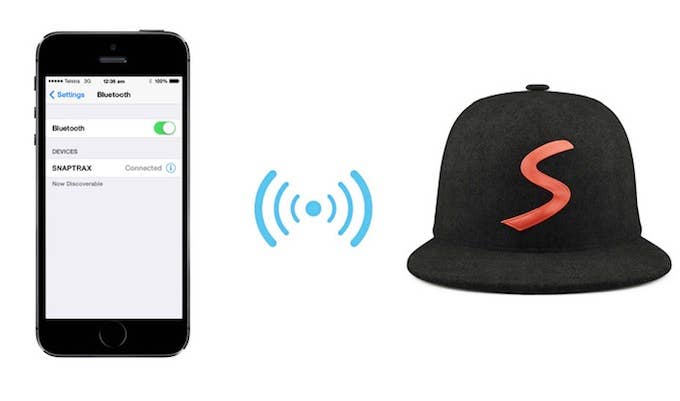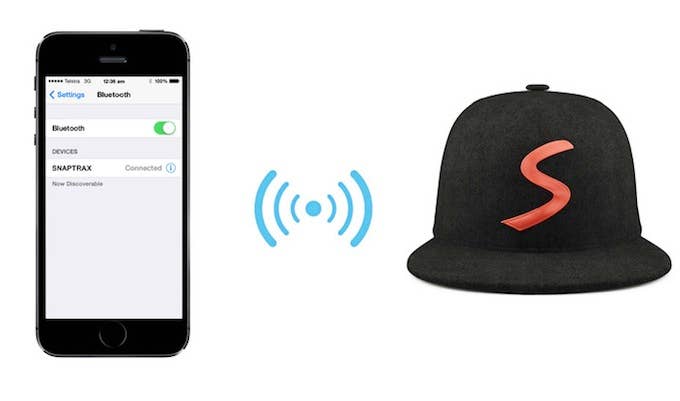 Hypebeasts have it so hard these days. From waiting for hours on their computer to cop the latest sneaker releases, to skipping work and any other social obligations to camp out at Supreme to cop its newest collection. With the creation of the smart snapback Snaptrax, perhaps their busy lives just got a little easier.
Coming from Australia, the Snaptrax is a snapback that utilizes Bluetooth technology to allow users to make calls, send and receive texts and emails, surf the web, and (of course) play music. The cap is controlled primarily using the wearer's voice, but there is also a small panel on the right side of the snapback that allows for manual volume controls and Bluetooth device pairing assistance. Speakers are hidden out of sight underneath the rim of the Snaptrax—but, unless you want to be that guy we don't suggest you walk around with music blaring mysteriously out of the top of your head.
The idea began when founder William Henry Miller was working in the music industry and having trouble managing all his gear while still trying to call clients and manage meetings. After seeing a friend mess around with his snapback, he realized how many people actually wear snapbacks (basically everyone except Spike Lee) and decided that they were the most effective way to materialize his concept.
With colorways that come in variations of Yeezy red and black, the caps don't look that garish, and models seem to be walking around with the caps comfortably. If it actually works, this might be the next best piece of wearable tech since the smartwatch. The project is currently still seeking backers on Kickstarter, with just under $3,500 AUD of a $158,000 AUD goal fulfilled. If the project is fully funded, the team looks to begin work on future models of headwear, including five-panels and bucket hats. (We're just going to ignore the visor option—those are always swagless, no matter what tech is hidden inside).
[via Snaptrax]