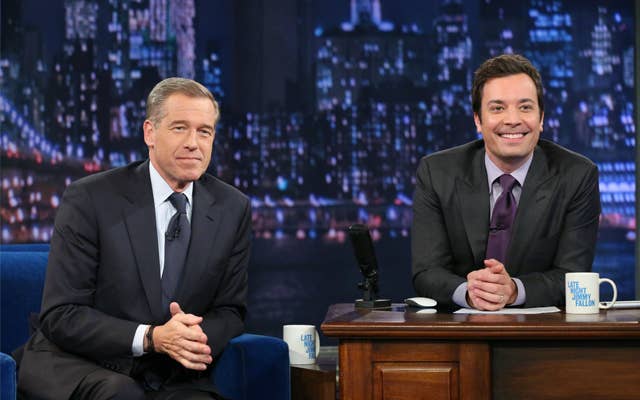 Late night talk shows are known for having some of the best interviews and skits on television. Between Jimmy Fallon, Conan O'Brien, Chelsea Handler, and handful of other successful men and women behind a desk, it's no wonder millions of people stay up late to watch them. Not only do they come up with some of the most original material around, but they have become a force on YouTube with tons of videos out there that could keep you laughing for days. Which ones are the best? Don't worry, we've figured out that part for you. Here is The Definitive Ranking Of The Funniest Late Night Talk Show Videos.
Celebrities Read Mean Tweets
Brian Williams Raps "Baby Got Back"
Adam Sandler Hunts Down Conan In LA
Chelsea Handler And Conan O'Brien
Jon Stewart Defends NY Pizza
The Evolution Of Mom Dancing
Lie Witness News