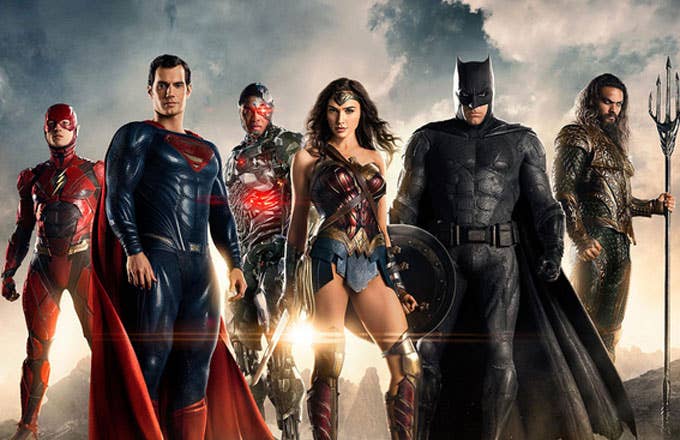 If you're a DC fan desperately waiting for your movie universe to rival Marvel's, there's a decent chance you were disappointed with the critical reaction to Justice League, or the underwhelming opening weekend box office. (I guess there's also a chance you enjoyed it, the reviews have been pretty mixed). And though you'd think DC followers would be used to being let down by now, an extremely angry one—Roberto Mata of San Juan, Puerto Rico—was so upset by Warner Bros.' final cut that he's demanding they release a home version of the film that almost certainly doesn't exist.
You see, in a 2,500+ word Change.org petition, Mata has asked the studio for the Zack Snyder director's cut that never got to be. Justice League began as Snyder's vision before Joss Whedon was brought in for heavy re-shoots. In the same petition Mata also openly requests that Warner Bros. release Junkie XL's original score, which was scrapped for one put together by Danny Elfman, who composed 1989's Batman. As pointed out by Gizmodo, while there is certainly a plethora of Snyder footage that ended up on the cutting room floor, the complete Snyder version is probably not a real thing, as Whedon's shoots were considered necessary to complete the film.
Despite that little technicality, thus far the petition has exceeded its original goal of 35,000, and presently sits at 61,700+ of it's current 75,000 goal. If this sounds familiar, it may be because there was a Change.org petition to remove Snyder from directing this same film last year. There is no vetting process to put something up on the site.