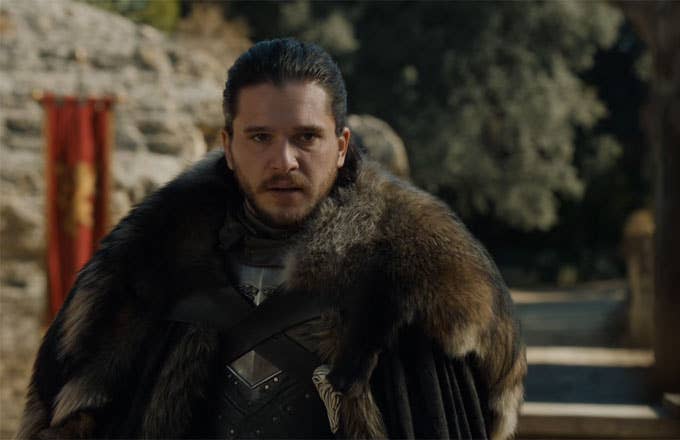 There are some light spoilers in this post, so, you know, don't read it if you aren't up to date.
The title of the finale of Game of Thrones' short but sweet seventh season was revealed, and by that we mean it was divulged by HBO, not just some hackers. The episode's name will be "The Dragon and The Wolf" and will clock in at 79 minutes and 43 seconds, making it the show's longest episode. The second-longest episode to date happened to be last week's "Beyond the Wall."
As to what the title means: your theory is as good as mine. The episode will most likely further explore the relationship of Jon Snow and Daenerys, perhaps revealing their true familial connection to the citizens of Westeros. Maybe Bran will reappear to break the news after further exploring the history between Jon's parents Lyanna Stark (the wolf) and Rhaegar Targaryen (the dragon). Flashbacks may be in order. 
Hey, direwolves might be returning. Or, something else entirely. At the very least it will probably have something to do with Jon, Dany, their family, incest, and Jon's claim to the throne. The trailer for the upcoming episode also teases the much awaited meeting between the Mother of Dragons, the Lannisters, and that wight Snow and his squad captured. 
Concoct your own hypothesis based on the very vague preview below:
Be sure to check out the Game of Thrones season finale "The Dragon and The Wolf" when it airs on Sunday, August 27 on HBO.