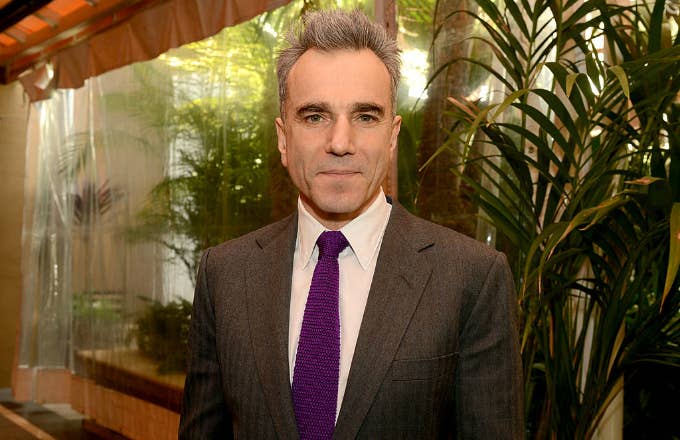 According to Variety, three-time Academy Award winner Daniel Day-Lewis is retiring from acting, effective immediately.
Day-Lewis, who really didn't act as frequently as you'd think in his 40+ year career, but is pretty much nominated for an award every time he does, has one final film slated for release. That film will be Phantom Thread, a drama about London's fashion world in the 1950s, which is set to hit theaters on Christmas Day 2017. For that film, Day-Lewis re-teams with director Paul Thomas Anderson, who also directed him in his 2007 Best Actor-winning role for There Will Be Blood.
Day-Lewis, 60, offered no reason for his abrupt career exit. But Leslee Dart, Day-Lewis's spokeswoman, confirmed the news. "Daniel Day-Lewis will no longer be working as an actor," Dart said. "He is immensely grateful to all of his collaborators and audiences over the many years. This is a private decision and neither he nor his representatives will make any further comment on this subject."
The now retired actor stands as the only thespian to ever claim three Academy Awards for Best Actor. He garnered those honors in 1989 (for My Left Foot), 2007 (for There Will Be Blood), and again in 2012 (for Lincoln). In addition to those victories, he had two other nominations for the same award.