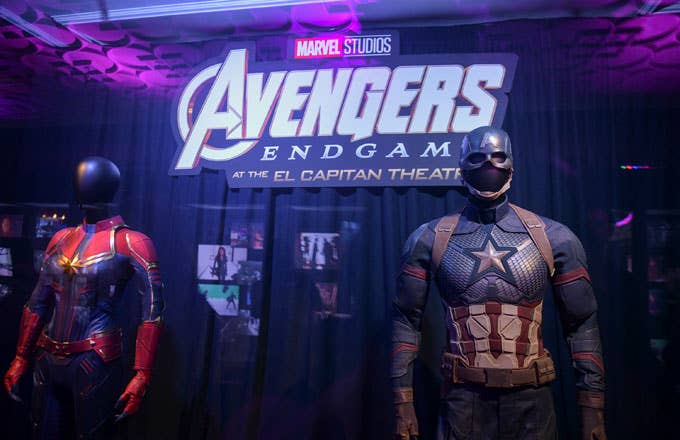 There will probably be little factoids coming out about The Avengersfor months (and maybe years?) to come, so consider this two that you can drop that remain **spoiler-free** or at least spoiler free enough that you're unlikely to get your ass kicked for sharing them.
During an interview on a recent Happy Sad Confused podcast, the Russo brothers, a.k.a. the directors of Endgame, shared that an alternate title for the film was considered before everyone settled upon the current name. Originally, Marvel Studios president Kevin Feige revealed the plan to release Avengers: Infinity War Part 1 and Part 2, with the first film being named Avengers: Infinity War while the second one stayed untitled.
Keeping the second name blank led to speculation from many fans, which should be shocking to no one who's ever spent a second on the Marvel Studios Reddit.
After the official trailer came out, it was confirmed that they were going with Endgame, but on the recent podcast they said that a popular fan choice was considered for a long time. We'll give you a minute just in case you're having second thoughts about any spoilers, regardless of size, but that choice was...
"Avengers: Infinity Gauntlet."
Interestingly, Zoe Saldana accidently mentioned the name back in 2017. 
Elsewhere in the podcast episode, the bros were asked if they ever seriously considered breaking Endgame up into two films, after all it's a pretty lengthy movie. The answer to that was no, but they did joke about it.
"We used to joke about [cutting the movies in two] all the time," they revealed. "Because Alan Horn at Disney had overseen Lord of the Rings and he used to joke about it. Like, three hour movie, just cut it in half. I don't know that it would have achieved this kind of success had we split it up."
Probably would've done just fine either way.