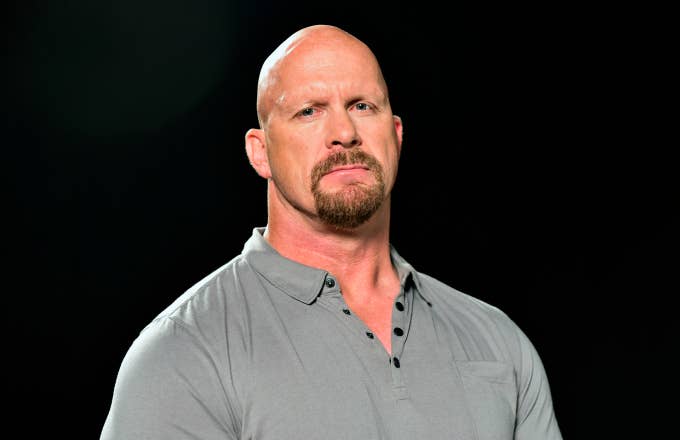 As a WWE superstar, Stone Cold Steve Austin built his brand on literally attacking authority every chance he got (word to Vince McMahon). Now it seems like this anti-establishment persona is coming to TV, with news that the Texas Rattlesnake is set to host his own talk show
On Thursday, the USA released a statement announcing that the network has decided to give Austin his own series called Straight Up Steve Austin.
This is not the first time Austin has taken on the world of media. Since he retired from the ring in 2003, Austin has appeared in several successful movies such as The Longest Yard (2005) and The Expendables (2010). He also hosted a competition series on CMT called Steve Austin's Broken Skull Challenge for five seasons. Yet it's his popular The Steve Austin Show podcast that has brought him the most acclaim, and will provide a blueprint for his new talk show. 
Straight Up Steve Austin will feature the WWE Hall of Famer sitting with various celebrities including Dale Earnhardt Jr., comedian Gabriel Iglesias, and more, with a premiere slated for Aug. 12.