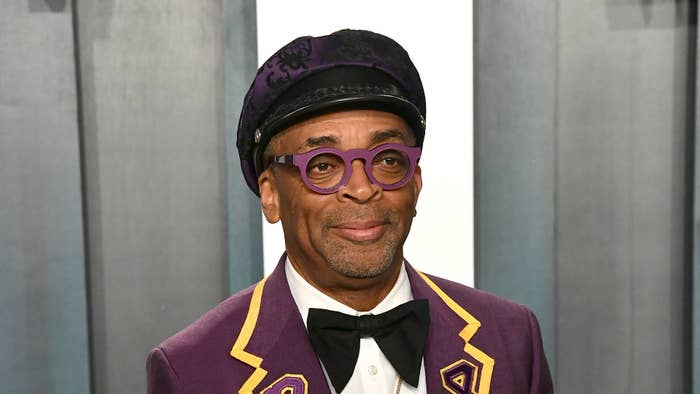 Like a lot of people, Spike Lee is using this time of self-isolation to do some reflecting. This led him to share his script for a Jackie Robinson biopic that never hit production.
"Afternoon From Da Corona Epicenter Of The USA-NYC I Dug Deep Into Da 40 Acres Vault And Pulled Out This Script From One Of My EPIC Dream (Never Got Made) Projects-JACKIE ROBINSON," Spike Lee captioned an Instagram post about the script. "You Do Not Have To Be A Baseball Fan To Enjoy. This Script Is A Great American Story. Be Safe. Peace, Light And Love. And Dat's Da "Brooklyn Dodger"Truth, Ruth. YA-DIG? SHO-NUFF."
Lee felt like sharing the script would give his fans something to do while they are confined to their homes. This project was written in 1996 and is the fifth draft of the script. In the post, Lee explained that he wanted Denzel Washington to play Jackie Robinson, but at the time, Washington felt he was too old for the role. 
"Hope you enjoy it," Spike said. "If not, that's alright too. It's never getting made."
You can read the script here.
While Lee is trying to send his followers some positive energy, Young Chop found his way into Lee's comments. The producer wrote: "Bitch where my money" under Lee's post.
The Chicago native was enlisted by Lee to work on Lee's 2015 film Chi-Raq. It appears like this is the root of Chop's issue with Lee. In a post on his own page, Chop claims that Lee only gave him $3,000 for his hand in the film. 
"Bitch where is my money @officialspikelee before I beat yo old ass," Chop wrote. "I need more then 3k goofy for a movie 😂😂😂😂🔥👈🏿 do the right thing spike 😂"