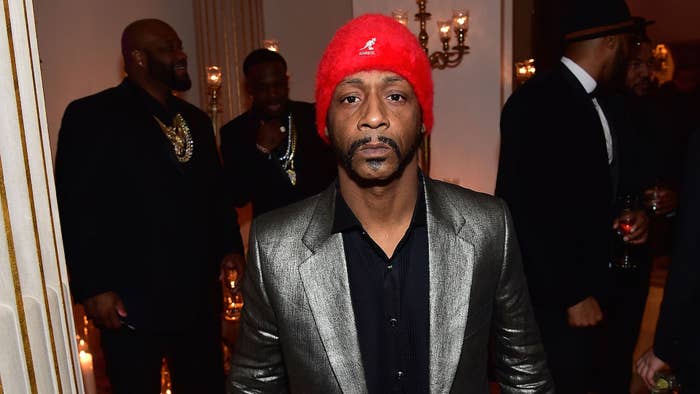 With Verzuz being such a cultural sensation, don't be surprised if we see it applied to other forms of entertainment. Stand-up comedy definitely comes to mind. And while no pair of comedians have stepped up to the plate quite yet, Katt Williams recently made it clear that he's willing to take on Kevin Hart in a battle should the opportunity ever arise. 
While talking to Baltimore radio host Perisa Nicole recently, Williams revealed that he wouldn't shy away from a battle against Hart because according to him, his only competition is Richard Pryor.
"It's almost cheating for me. I have over 10 specials," Williams said before putting himself in conversation with Pryor. "I don't have to pick but two jokes from each special and I've already deaded anyone whose last name isn't Pryor anyway."
Katt also added that "comedically beefing" is his "lane" and it's something he's been doing before Swizz Beatz and Timbaland created their Verzuz platform.
Hart and Williams haven't always seen eye-to-eye. In fact, this isn't the first time Williams has challenged Hart to a comedic competition. 
After going back-and-forth with Hart in 2016, Williams challenged Hart to a $5 million battle. Williams insisted that they could do anything Hart desires for the money, but he would like to go head-to-head against him in comedy. 
"On that stage, we can put whatever you want: a full-court basketball court, a boxing ring, two microphones for a rap cypher, or you can get your ass dusted in comedy on that stage," Williams said in a video. "And since you not a puppet, don't bring no white people with you then.

Hart didn't respond to this challenge, but Williams did get a rise out of Hart when he went on the offensive against one of Kevin's proteges, Tiffany Haddish, in 2018. Williams claimed that Haddish didn't put in the same amount of work as other female comedians. Hart responded by claiming drugs are the reason for Williams's career decline. 
"My frustration with Katt Williams comes from, you keep pointing at Hollywood. 'Hollywood this, the White man this and this,' when are you going to take responsibility for your actions? You had the shot! You were the guy! You were set up to be the star," Hart said on The Breakfast Club at the time. "You didn't show up to work. You fucked off promo shoots. You fucked off your promo trips that they set up for you. You became a risk to the studios, which is why the studios stopped fucking with you."
Hart continued, "So when you say Tiffany Haddish doesn't deserve or isn't really a comedian and these other women have worked hard, which they have. Katt Williams, have you ever used your platform to f*cking bring the people under you up? You haven't! So because you haven't, don't shit on those that are!"
Although Katt apologized to Haddish for his comments being taken out of context, he issued another physical challenge to Hart that Hart ignored.