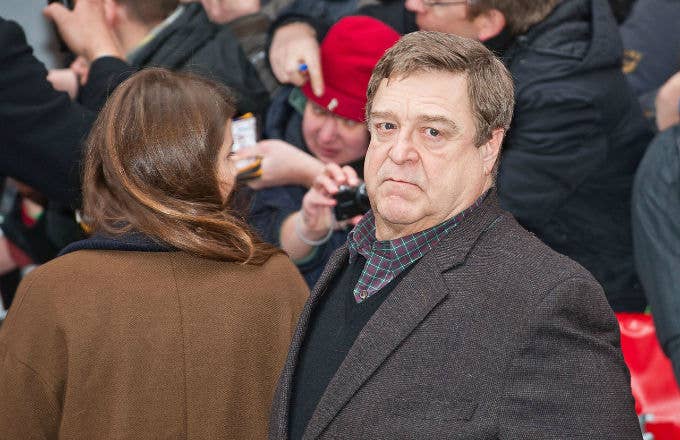 John Goodman, confirmed sexiest man alive, is currently keeping busy. Goodman stars in 10 Cloverfield Lane, Dan Trachtenberg's kind-of sequel to J.J. Abrams' 2008 hit feature film Cloverfield, which hit theaters yesterday, and was reportedly shut down by Kristen Wiig during a recent attempt at conversation with the actress. Goodman also starred in Trumbo from last year, and now there is a new project on the famed actor's agenda. Varietyreports that Goodman will star alongside Mark Wahlberg and J.K. Simmons in CBS Films' and Lionsgate's feature film Patriots Day about the 2013 Boston Marathon bombing.
Goodman is set to play the role of former Boston Police Commissioner Ed Davis in the forthcoming film directed by Peter Berg and written by Matt Charman from the perspective of Davis. The film will follow the series of events surrounding the 2013 Boston Marathon bombing, including the events that led up to the attack and the following city-wide man hunt for the terrorists.
Davis played a critical role in working with the FBI and local police forces to identify and capture the suspected brothers, one of whom was killed in the man-hunt and the other who was formally given the death penalty following his trial. In reference to the casting choice Berg said, "Commissioner Davis is an American hero, and John Goodman brings the extraordinary combination of humility, gravitas and empathy to portray him." Patriots Day comes out Dec. 21, 2016.