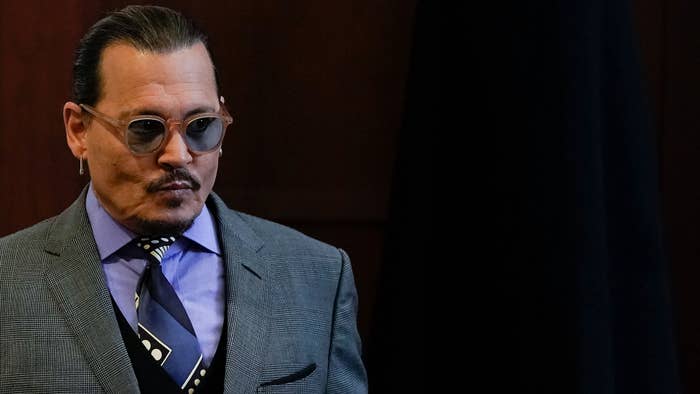 It doesn't't look like Johnny Depp is going to be reprising his role as Captain Jack Sparrow for the upcoming Pirates of the Caribbean movie.
While speaking with The Sunday Times, producer Jerry Bruckheimer confirmed Depp would not be in the next film. When asked if Depp would be returning to a potential sixth Pirates of the Caribbean, Bruckheimer said it is unlikely "at this point."
"Not at this point," Bruckheimer said via The Wrap. "The future is yet to be decided."
Bruckheimer says he's trying to rebuild the Pirates franchise with a new protagonist that'll be played by Margot Robbie. "We're developing two Pirates scripts. One with her, one without," he said.
Bruckheimer's comments come after Depp was asked during his court case against ex-wife Amber Heard whether he would work for Disney again. He said no.
"Right now, based on everything, if they came to me with $300 million and a million alpacas, nothing under this earth, on this earth would get me to go back and work with Disney on a Pirates of the Caribbean film," he said at the time.
In The Sunday Times interview, Bruckheimer didn't give much info about who else will be starring in the new movie.
Top Gun: Maverick, which was produced by Bruckheimer alongside Tom Cruise, Christopher McQuarrie, and David Ellison, is now in theaters. The sequel to the 1986 film stars Cruise, Miles Teller, Val Kilmer, Jennifer Connelly, Jon Hamm, Ed Harris, and others.