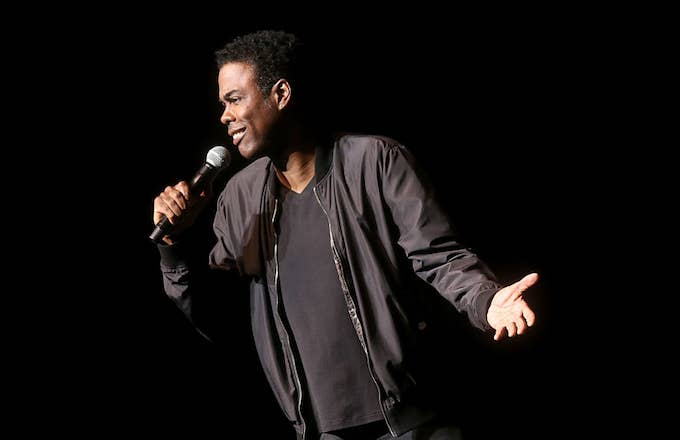 Jussie Smollett, who had all his charges drop by prosecutors in Chicago, was a no-show at this year's NAACP Image Awards in Hollywood.
Smollett was nominated for Outstanding Supporting Actor in a Drama Series for Empire, but lost to Grey's Anatomy star Jesse Williams.
Chris Rock was in attendance to present the award for Outstanding Comedy Series. Although someone told him no Jussie Smollett jokes, he couldn't help it.
Here's what Rock said below, according to E!
"I know. I know. What a waste of light skin. You know? You know what I could do with that light skin? That curly hair? My career would have out of here. Running Hollywood."

"What the hell was he thinking? You Jesse from now on. You don't even get the 'U' no more. That 'U' was respect."

"You ain't getting no respect from me!"
Anthony Anderson, who hosted the show, told Variety that he supported Smollett and hoped to see him in attendance.
"I hope he wins," Anderson said. "I'm happy for him that the system worked for him in his favor because the system isn't always fair, especially for people of color. So I'm glad it worked out for him."