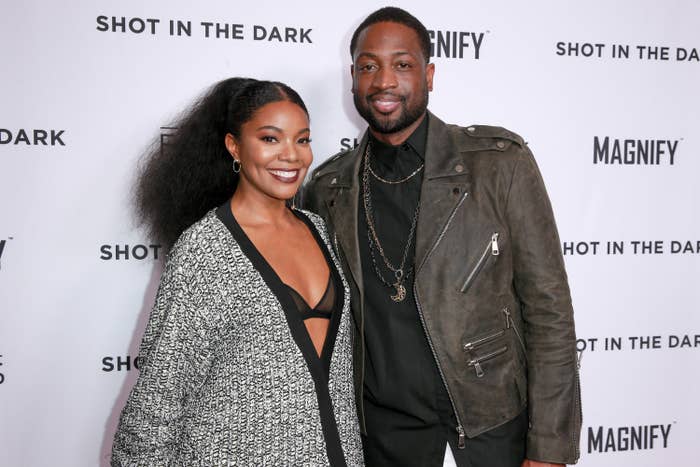 Gabrielle Union has remained a celebrated A-list acting talent and household name in Hollywood since stepping onto the scene in the golden era of the '90s. As one of the most famed women leading breakthrough moments in Black television and film, Gabbi's performances are cemented in silver screen history and her name still rings bells in current-day casts.
But in a recent interview on Gwyneth Paltrow's Goop podcast, the wife and mother shared that her kids believe it's time for her to retire her crown— especially after discovering what their father, Dwyane Wade, was raking in.  
"They had gotten into this stage as pre-teens where they just wanted us to be like other families," she said. "They had looked up how much their dad made and they thought that I should not work. I should just be at home like the other moms of their friends because 'dad is rich' and you should just stay home and we should be a normal family like everyone else.'"
Though the Wade children— including Zaya and Zaire along with Dwyane and Gabrielle's nephew Dahveon Morris— didn't understand why she'd still choose to work under such financial security, Union said her decision to work is simply led by her own will. 
"Sometimes, women want to work and have a career and just do other things and this is what makes me who I am," she said in explaining her decision to her stepchildren. "'It doesn't mean I love you any less or I don't want the job or I don't love being your stepmother. I will do my best to be here for all of the things that you want me to be here [for] while at the same time, making sure that space for mom or dad is there. It is the golden seat of honor, always.' And we just move that way."