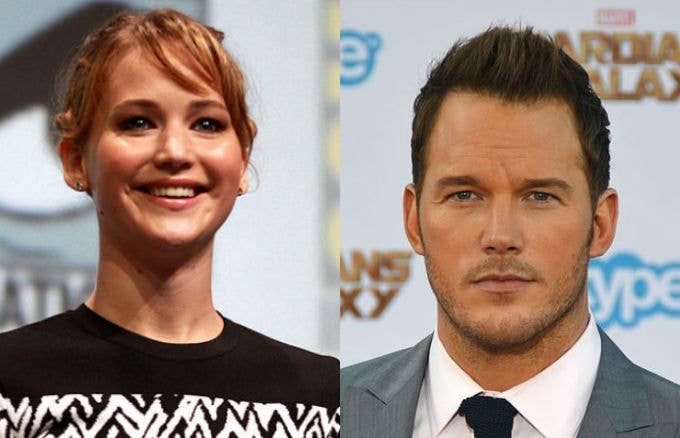 The stars have literally aligned for this match made in Hollywood heaven. World's most likable (well, most of the time) actors Jennifer Lawrence and Chris Pratt—members of the three comma club as the highest grossing actors of 2014 grossing 1.4 billion and 1.2 billion respectively—are officially set to lead the now greenlit Sony Pictures' space drama Passengers after overcoming setbacks like the Sony scandal and salary negotiations. 
Passengers, which will see a romance between Lawrence and Pratt, is about a spacecraft on a century long journey. The Imitation Game's Morten Tyldum will be directing. 
Lawrence and Pratt will probably keep their highest grossing titles this year as Lawrence is getting 20 million for the film while Pratt gets 12 million. And of course, Pratt just made bank from Jurassic World and Lawrence will be raking in the cash once The Hunger Games' final installment hits theaters later this year. 
Passengers is set to begin filming in July.
[via THR​]