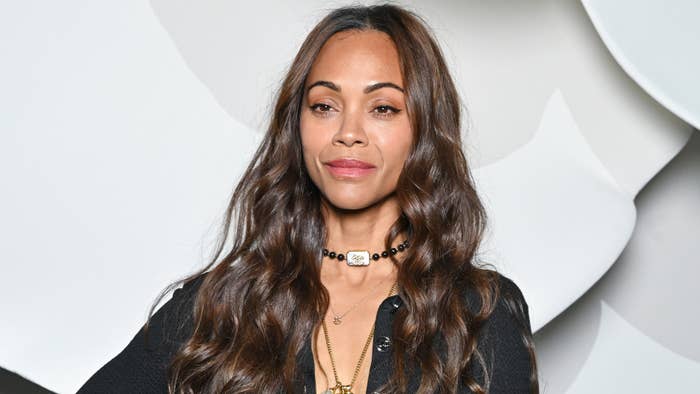 The Avatar saga is far from over, and Zoe Saldaña is okay with it.
The actress reacted to Disney's updated movie release calendar on her Instagram Stories after it was revealed that the fifth and final Avatar won't come out until 2031—a 26-year journey that started for her at age 27, half a lifetime before.
"Great! I'm gonna be 53 when the last Avatar comes out 😲," she wrote over a screenshot of the news. "I was 27 when I shot the very first Avatar."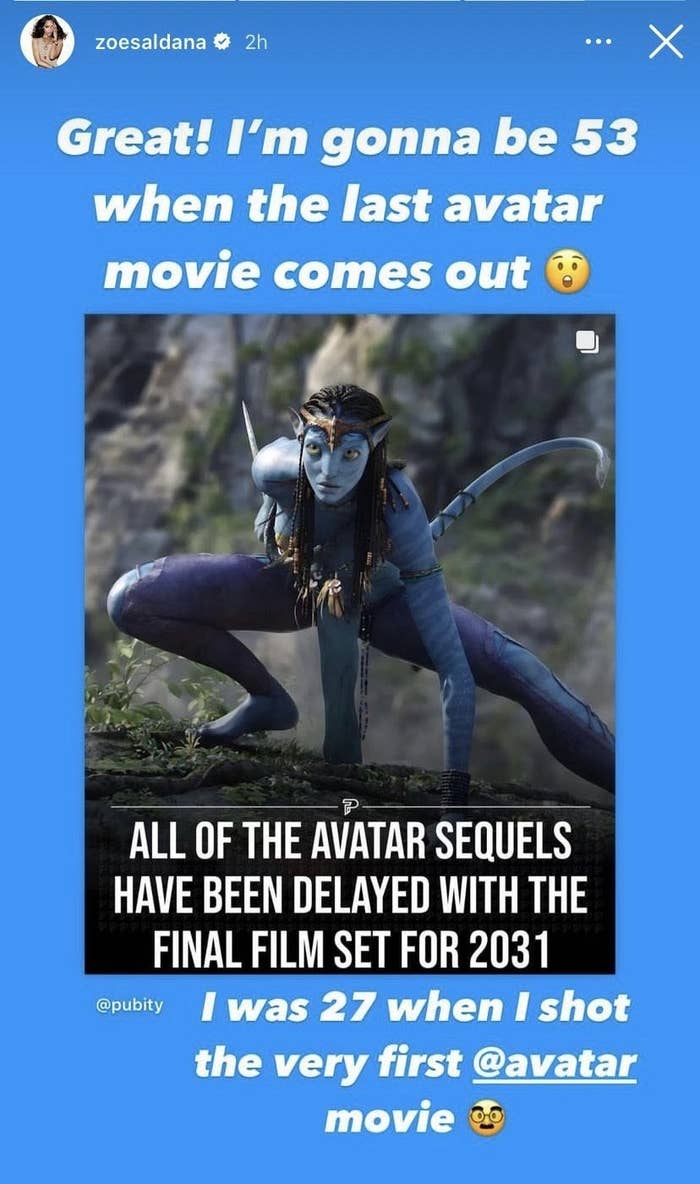 The 44-year-old voices the franchise character of Neytiri, a Na'vi warrior princess, in the franchise that kicked off in 2009 and finally got a sequel last December, 13 years later. Avatar: The Way of Water is far from the last entry, with Disney set to release three more chapters over the next eight years.
Avatar 3, which was originally slated to release on Dec. 20, 2024, was bumped this week to Dec. 19, 2025—only a one-year difference. The next two films' delays were more significant, with 4 moving from December 2026 to December 2029, and the big Avatar 5 finale sliding from December 2028 to December 2031.
At that point, Saldaña will be 53, and Sam Worthington, who plays Neytiri's husband, Jake Sully will be 55. Oscar-winning writer/director James Cameron will be 77.
Cameron, never one to rush, had some foresight on the franchise's timetable. He told Entertainment Weekly in December that he took provisions to ensure the younger actors who play the children won't age too much during that time span, avoiding what he calls "the Stranger Things effect." The Titanic helmer shot the second and third film—and the first act from the first film—at the same time.
Since its December 2022 release, The Way of Water has become the third-highest-grossing movie ever. This meant Saldaña broke a record of her own, becoming the first actor to star in four of the highest-grossing films of all time: '09's Avatar, 2018's Avengers: Infinity War, 2019's Avengers: Endgame, and Avatar: The Way of Water. All four offerings have made it past $2 billion, with the latter topping out at $2.32 billion.