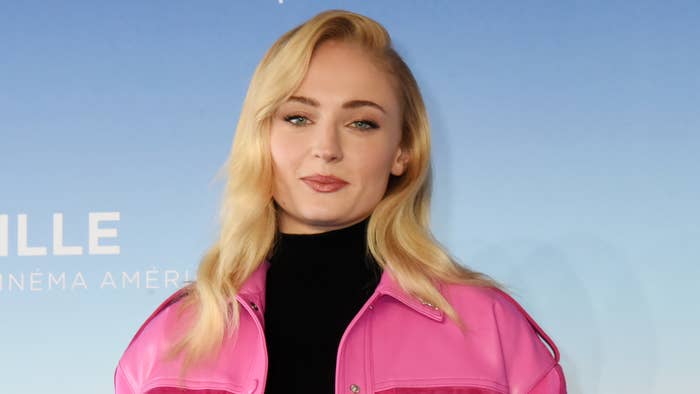 Sophie Turner isn't pleased with those who aren't being serious about social distancing during the coronavirus pandemic.
The actress took to Instagram Live to indirectly respond to another celebrity who made it very clear that she wasn't concerned about the wellbeing of others. "Stay inside. Don't be fucking stupid, even if you count your 'freedom' over—I don't know, what is it—your health?" Turner said in the clip, which also features her husband Joe Jonas. "I don't give a fffff about your freedom, you could be infecting other people, other vulnerable people around you by doing this. So stay inside guys."
It looks like Turner's remarks are a response to an Instagram post by Lost actress Evangeline Lilly, who expressed a questionable opinion about social distancing. Alongside an image of a cup of tea, she wrote, "Just dropped my kids off at gymnastics camp. They all washed their hands before going in. They are playing and laughing."
When followers deemed Lilly irresponsible, she wrote, "I have two young kids. Some people value their lives over their freedom, some people value freedom over their lives." It seems like she's implying that she doesn't care to listen to health guidelines about barring her children from socializing and instead, self-isolating, avoiding big groups, and keeping a six-foot distance from others.
Earlier this week, Vanessa Hudgens was also blasted for comments she made about the impact of coronavirus: "Yeah, people are gonna die. Which is terrible, but like, inevitable?" She later apologized. Chrissy Teigen then came to Hudgens' defense, writing in a series of tweets, "Sometimes people, especially famous people, are gonna say really stupid shit."