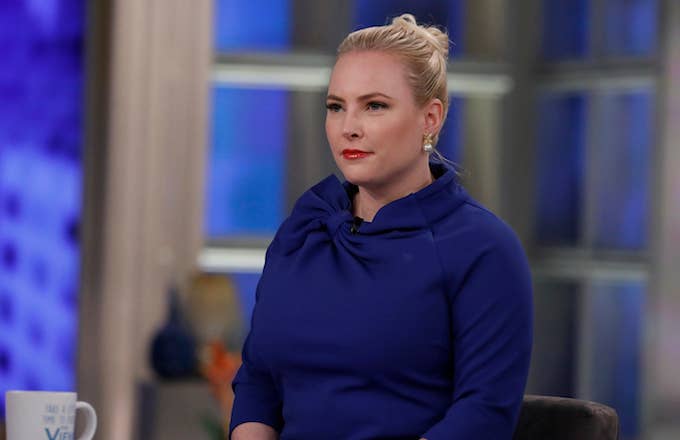 Meghan McCain has dug herself into a deeper hole.
After her recent fiasco on The View with Whoopi Goldberg and Sunny Hostin, McCain took to Twitter on Tuesday and compared herself to Game of Thrones character Daenerys. 
"Good morning - to all the fellow conservative 'girls' who won't be quiet," she wrote, alongside a gif of Daenerys and her dragon Drogon.
It wasn't long before people started blasting Meghan, calling attention to the fact that comparing yourself to a woman who went insane and committed genocide isn't the best idea. 
After Goldberg told McCain to "stop talking" on Monday, the two women smoothed things over on Tuesday's episode of the show and addressed their explosive disagreement. "Things get heated on this show," Goldberg said. "If you watch this show, you know this has happened over the years. We're really passionate—this is our jobs...sometimes we're not always as polite as we could be. That's just the way it is."
McCain added, "Whoopi and I get along great. I love you very much. I've loved you for a long time—you were good friends with my dad. We fight like we're family. It's all good."