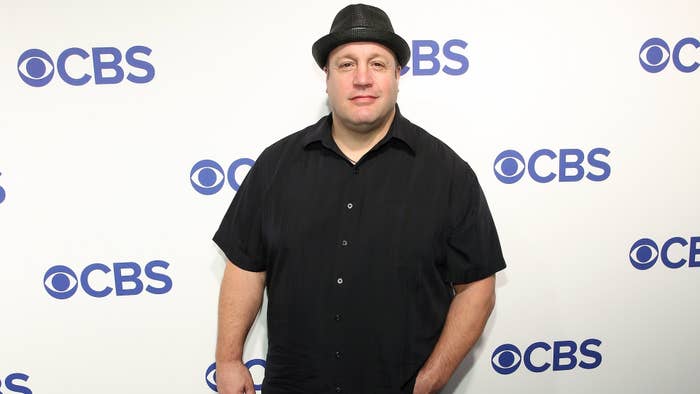 Kevin James might win the award for the unlikeliest meme ever.
Photos of the actor, perhaps best known for playing Doug Heffernan on the sitcom The King of Queens, have been used as the punchline for all kinds of jokes on Twitter. The most common photo used is a stock image featuring James giving an awkward, knowing smirk, which opens the door for some truly hilarious content. Check out some of our favorites below.
Even T-Pamn got in on the action.
The King of Queens recently celebrated its 25th anniversary on Sept. 21. James marked the moment in an Instagram post, sharing a photo of him with Leah Remini, who played Carrie Heffernan, and Jerry Stiller, who played her father, Arthur. Stiller passed away in 2020.
"25 years ago today, we aired. I am so incredibly blessed to have taken this ride with the insanely talented @leahremini and Jerry Stiller," James wrote. "I love you both so much… and thank you to the greatest fans in the world. Love you!"
In 2021, James appeared on an episode of Hot Ones, which you can watch here.