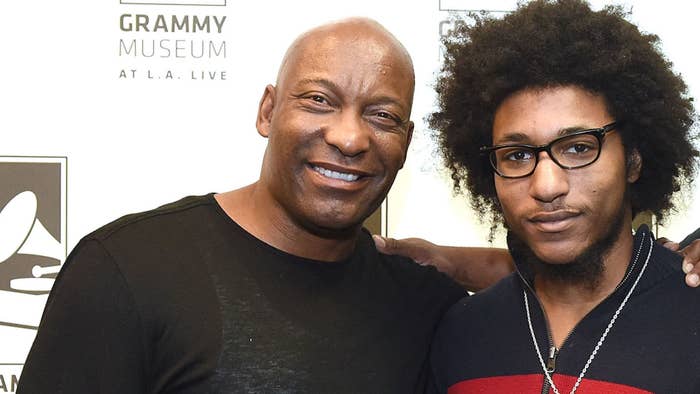 The Writers Guild of America has been on strike for three weeks, since studios dismissed a number of vital proposals made during negotiations.
One of those chief concerns was about the use of artificial intelligence, and if movie and TV writers should be worried about being replaced. In a new interview with Complex's Karla Rodriguez, John Singleton's son Maasai—who works on animated projects in the entertainment industry—commented on whether AI could really take over the writers' room.
"A computer is incapable of understanding…because it doesn't have a soul," Singleton said. "Computers don't have cultural literacy. We have difficulty enough having human beings authentically and respectfully engage with each other's cultures. We can't trust a computer to do a thing that we can't trust humans to do."
Earlier in the interview, Singleton shared that his father would have been an advocate for the WGA strike, particularly if AI was a factor. Maasai also addressed whether AI could have written the screenplay for his father's 1991 classic Boyz n the Hood.
"That's another reason I do believe that my dad would support the strike, especially that AI note. If back in the day they were relying on AI to see what type of movies they should make, Boyz n the Hood would not have gotten made because there was no John Singleton yet," Maasai told Complex. "I've talked to some filmmakers of the '90s who straight-up told me, 'I pitched such and such because your dad made Boyz and I was trying to break in.'"
He continued, "The AI would only start making those growing up in the hood movies after John Singleton did what he did. It only works on data that it already has. You need human beings to push the envelope. Human beings who understand this, at the present moment, are the only people who can push things forward."