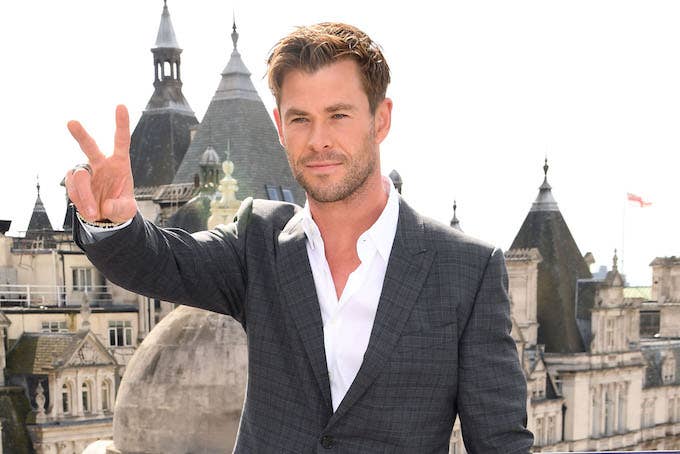 Chris Hemsworth will be making an appearance in the upcoming Jay and Silent Bob Reboot, AV Club reports.
The Marvel star made the announcement on Instagram Friday night, posting a series of photos of him and Kevin Smith in front of a green screen. Hemsworth didn't reveal what role he'll play in the remake, though he is joining other celebrities who'll be starring in the latest installment of the beloved stoner franchise. Method Man, Redman, Rosario Dawson, and Joey Lauren Adams have all signed on.
It seems that Hemsworth is a fan of Smith—or at least cares what Smith thinks. According to the report, during press coverage for 2017's Thor: Ragnarok, Hemsworth talked about listening to a podcast where Smith slammed the Thor movies. Smith's comments led to Hemsworth pushing for tonal changes that revamped the franchise into a refreshing comedy.
At the beginning of the year, Smith shared that a reboot was imminent, and officially production began in early March, per AV Club.
Hemsworth is set to appear in Avengers: Endgame, Men in Black: International, and Dhaka later this year. He's also been tapped to play legendary wrestler Hulk Hogan in a Netflix biopic, directed by Todd Phillips and co-produced by Bradley Cooper.