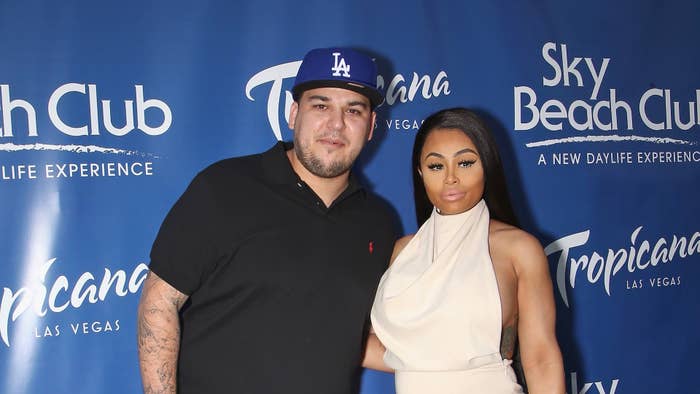 The legal battle between Rob Kardashian and Blac Chyna is seemingly over.
According to legal documents reviewed by Page Six, Kardashian filed a request to dismiss his assault and battery lawsuit against his ex-girlfriend. Kardashian sued the mother of his child back in 2017, claiming she struck him with a metal pole and tried to strangle him with an iPhone cord while in a drug- and alcohol-fueled rampage. He also accused Chyna of pointing a gun at him and causing more than $100,000 in damages to a home he was renting from his little sister, Kylie Jenner. Chyna has denied the allegations.
"My love for Dream (his and Chyna's 5-year-old daughter) far outweighs my desire to proceed with my claims against her mother in a public trial," Kardashian told Page Six on Friday. "Now that the court has ruled that there is sufficient evidence to warrant a jury trial on my claim for assault, for our daughter's sake, I am dismissing the action and focusing on my co-parenting relationship with Chyna."
News of the dismissal comes about a week before the assault case was scheduled to go to trial. Kardashian's friends Victory Belz and Eugene Shpilsky, were expected to testify in court on Kardashian's behalf. The latter reportedly saw Chyna point a gun at Kardashian and threaten his life on multiple occasions. 
"These same two friends of Rob refused to show up at their deposition to put their claims on the record," Chyna's attorney, Lynne Ciani, said in a previous statement to Page Six. "Chyna has video evidence that Rob didn't have a mark or scratch on him after the alleged attack — because there was no attack. Chyna is ready for her day in court to clear her name. Meanwhile, Rob has filed court papers to try to delay his own trial against Chyna yet again."
Kardashian's request to postpone the trial was denied earlier this month.