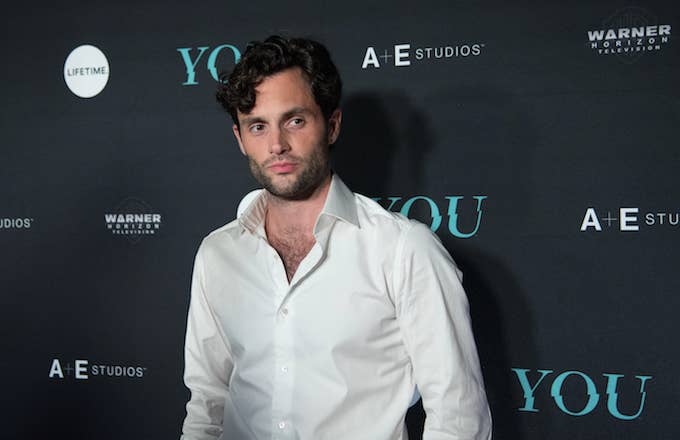 Penn Badgley is calling for more representation in Hollywood.
During a recent interview with Pink News, the 32-year-old actor expressed his frustration over the lack of diversity on the small and big screen. Badgley, most known for his role on the teen drama Gossip Girl, said he was tired of seeing "privileged ass white people" taking on roles that were intended to represent marginalized people. For example, Scarlett Johansson received backlash after she was cast to play a trans man in Rub & Tug. Jack Whitehall, a straight man, faced similar criticism earlier this year, when he was confirmed to play Disney's first openly gay character in Jungle Cruise.
"If anybody exists at any kind of intersection of oppression beyond the box of white male, I'd say let's make f*cking sure that they're being represented by the people who have lived this experience [and] not have people who haven't lived the experience portraying them," Badgley told Pink News. "Because then at the end of the day you're getting a real portrayal."
The actor went on to say that in a perfect world any actor could play any character; however, factors like racism and homophobia have negatively affected opportunities for minority actors.
"In reality, we have basically, like, privileged ass white people playing everybody, and so we need to stop that," he said. "We live in a world that does not recognize virtually anyone outside of the white male or the beautiful white woman who has to be an object of desire and affection."
Darren Criss echoed Badgley's sentiment during a recent interview with Bustle. The straight actor, who has played gay characters in series like Glee and American Crime Story, said he will no longer accept queer roles because of the lack of representation in Hollywood.
"There are certain [queer] roles that I'll see that are just wonderful," Criss said. "But I want to make sure I won't be another straight boy taking a gay man's role."