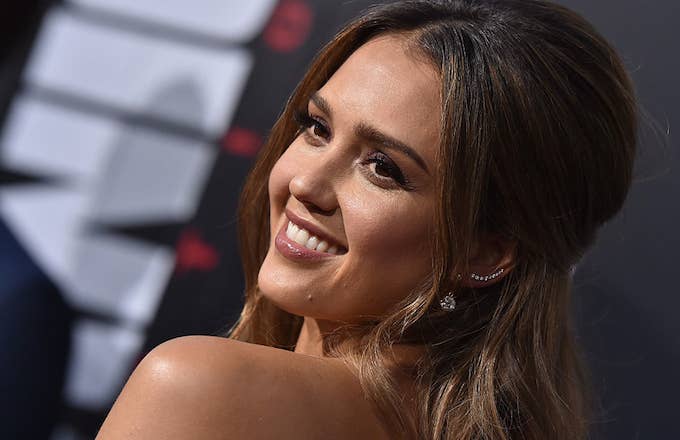 NBC's Bad Boys spinoff has added another big name to its cast.
According to Variety, Jessica Alba has been tapped to star in the series' highly anticipated pilot alongside Gabrielle Union. Alba will reportedly take on the role of Nancy McKenna, a military vet who is now working as an LAPD detective with Union's character, agent Syd Burnett. (See what they did there?)
Alba's McKenna is said to have joined the Army right out of high school, and went on to spend about a decade serving in the military police overseas. In addition to her detective duties, McKenna is also raising two preteen stepchildren with her husband.
Shortly after Variety reported the news, Alba confirmed her role as well as her executive producer credit via Instagram.
The Bad Boys TV spinoff was written by Brandon Sonnier and Brandon Margolis, who both will executive produce the series alongside Union, Alba, Jerry Bruckheimer, Jonathan Littman, KristieAnne Reed, Jeff Gaspin, Jeff Monroe, and Doug Belgrad. The show will mark Alba's first series-regular role since starring in Fox's Dark Angel from 2000 to 2002.