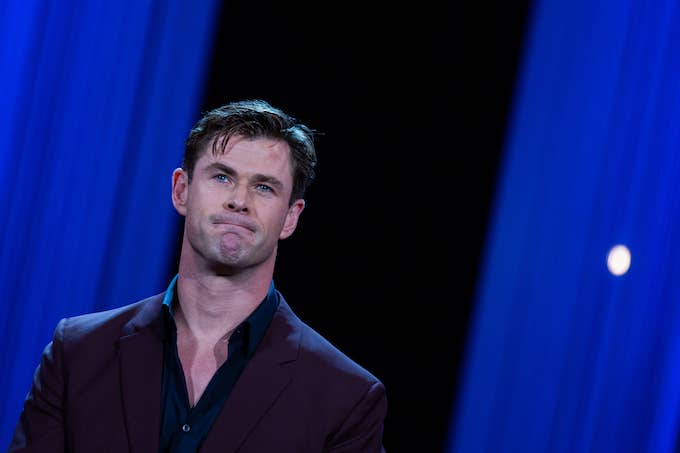 Chris Hemsworth is stepping into the ring. 
According to The Hollywood Reporter, the 35-year-old actor has been tapped to play legendary wrestler Hulk Hogan in a biopic directed by Todd Phillips. The film will reportedly focus on Hogan's rise in the 1980s, eventually becoming one of the most recognizable figures in the WWF.
Because it is more of an origin story, the biopic will not explore some of Hogan's most recent scandals, such as his highly publicized libel lawsuit that led to Gawker's demise. The wrestler sued the online publication for posting a sex tape clip featuring him and Heather Clem, the wife of radio personality Bubba the Love Sponge. Hogan was also heard making racist comments in the explicit video, which resulted in his termination from the WWE.
The script will be written by Scott Silver, who worked with Phillips on the Joaquin Phoenix-led Joker. The director will produce the biopic alongside Michael Sugar, Eric Bischoff, Hemsworth, and Bradley Cooper. Voicing Marvel's Rocket Raccoon, the latter spent most of his Avengers: Infinity War screentime with Hemsworth's Thor.
The Hogan film is in negotiations to premiere on Netflix. Hogan is also set as an executive producer and consultant.
Hemsworth will also appear in Avengers: Endgame, Men in Black: International, and Dhaka later this year.