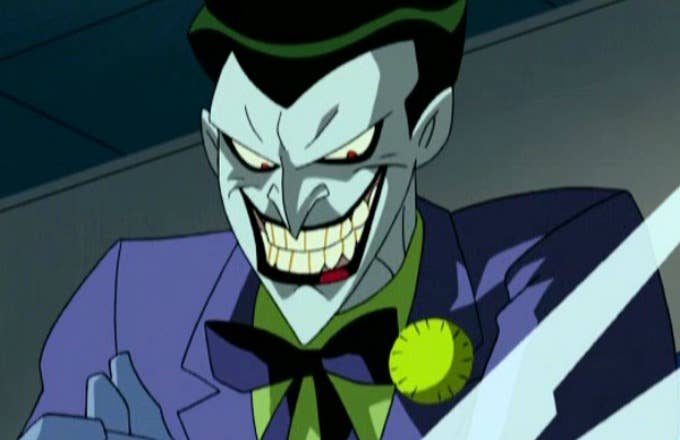 Much like Heath Ledger's Joker in The Dark Knight, Mark Hamill is a man of his word. After breaking the internet with The Trumpster, a character he created by reading Donald Trump's antagonistic tweets in the voice of The Joker—which he perfected over years of playing the Gotham villain on Batman: The Animated Series—Hamill promised that he would resurrect the character whenever the occasion called for it.
Because Trump's skin is paper thin, it wasn't long before he took to Twitter to attack a foe.
This time around, Hamill used Trump's tirade against Meryl Streep—which he unleashed after the actress unloaded on him at the Golden Globes—to illustrate the similarities between Batman's arch nemesis and the future President of the United States.
"Am I the only one man enough to confront this #OverratedFunkyLoser without resorting to an ad hominem assault?" Hamill tweeted Saturday, along with a link to his latest reading.
Matt Oswalt, the director who originally planted the idea for the Trumpster in Hamill's head, commented on the most recent clip by telling Hamill that he "can't wait to hear you do Trump's impeachment hearing as Trumpster."
If that does ever happen (fingers crossed) the good news is that Trump will no longer be our president. The bad news? No more Trumpster. So let's appreciate him while we can. Listen to the clip below.