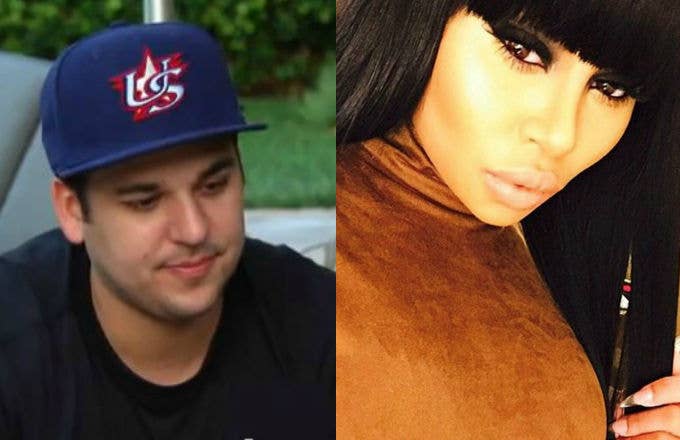 Try to act surprised: Rob Kardashian and Blac Chyna's love will not spring eternal—at least it looks that way at the moment. 
Rumors are flying after Rob deleted everything from his Instagram account, and Blac Chyna posted this cryptic photo with a caption that suggests she just got out of a relationship. She has since deleted the post.
There's also the report in US, in which a source confirms that the pair have indeed split, at least for the moment.
"They were moving too fast," the source said. They had a fight about how much time they had been spending together but they'll be back. This is a relationship in the fast lane. It all moves fast, so the breakups are dramatic too, like the relationship. They could be back together whenever, it's so dramatic."
Just in case true love is dead and this is the end of Rob and Blac Chyna, let's recap this modern romance for the ages that has lasted all of five weeks (publicly, at least): It started Jan. 25 when Blac Chyna posted a photo to Instagram captioned "new beginning."  The two reportedly move in together. Amber Rosecosigns, Kris Jennerhates, Khloe Kardashiankicks them out. Kanye West says Rob and Blac Chyna are f---ing and it helped Rob with the weight. Then Rob and Blac Chyna set off engagement rumors due to this big ass diamond ring.  And only about 10 days ago Rob posts a now-deleted Instagram pic talking about ditching his family for "good p*ssy" (below).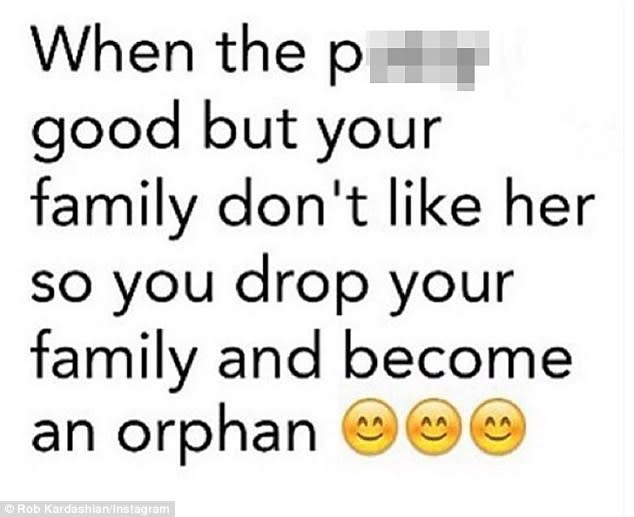 Does this mean he's not an orphan anymore?