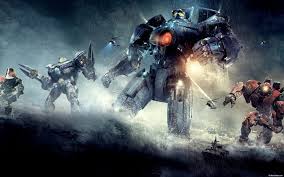 Now that Universal has set the release date for sure-to-be blockbuster Furious 8 for April 14, 2017, it's scheduling its other would-be blockbusters plenty far away to prevent their own movies from battling it out like massive robots and giant sea monsters. 
The official release date for Guillermo del Toro's Pacific Rim 2 has been pushed back to from April to Aug. 4, 2017.
Universal also announced release dates for some of its other big films coming up. Warcraft, based on the massively-popular and life-consuming video game World of Warcraft will hit theaters on June 10, 2016.
Meanwhile the studio's The Mummy reboot won't be out in 2016 as was originally thought. That movie, which is part of Universal's planned series of action/adventure monster movies (which kicked off with I, Frankenstein) will be released on March 24, 2017. There's also an "untitled monster movie," according to The Dissolve, which shifted from April 21 to March 30, 2018 (fingers crossed for Dracula).