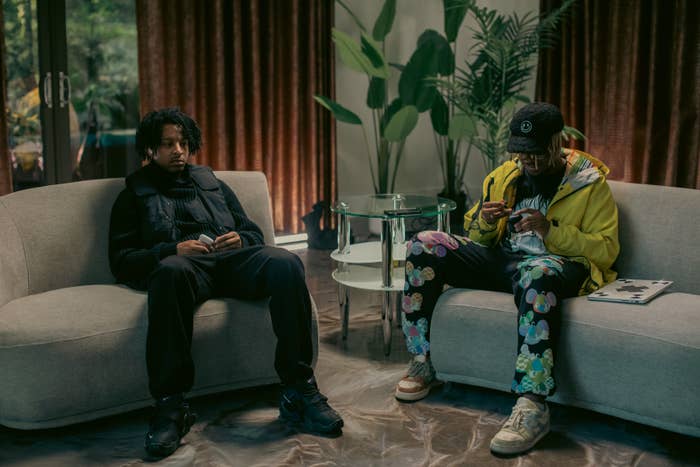 If you value high sound quality, Bose is your go-to, and for those who understand the importance of creativity and exclusivity, Complex is your one-stop shop. With each brand's understanding of what makes their audience tick, it's no wonder Bose and Complex have come together for a dope activation at this year's ComplexCon.
At the 2022 festival (Nov. 19-20) attendees can enter Sound (E)scape, where they'll be engulfed in an immersive experience full of color, video, and lighting designed by Oseanworld. To enhance the audio component of the activation, visitors will also hear the inspiration for the designs, 21 Savage's "Out for the Night."
The robust sounds of the Grammy-Award winner's song are powered by Bose and the newest addition to the trusted audio company, the Quiet Comfort Earbuds II. And if you attend the Long Beach festival, you may be able to score a free pair.
After exiting Sound (E)scape, interested visitors will be able to scan a QR code, which enters them in a giveaway for the prized earbuds. But these aren't your normal Bose products. Visual artist Osean created colorful custom skins inspired by 21's song, and the earbuds reflect Osean's eye-catching designs. Twenty lucky winners will be able walk away with an exclusive pair if they visit the Bose booth, and for Osean fans, the artist will be stopping by, so pull up!