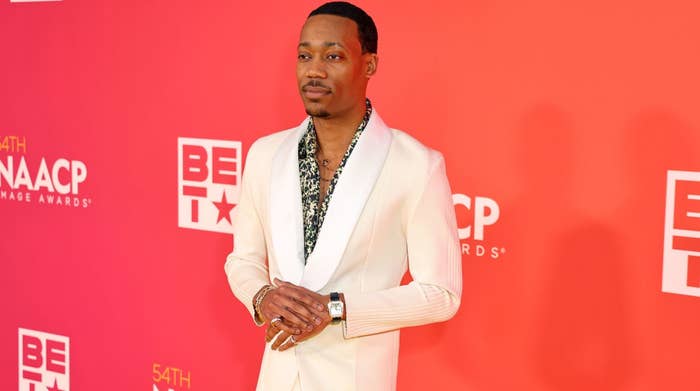 UPDATED 6/6/23, 12:02 p.m. ET: Tyler James Williams' brother, Tyrel Williams, has also spoken out in response to the speculation.
In a series of tweets, Tyrel praised his brother for not only the way in which he publicly responded, but also for how he supported his own family when they were younger.
"The way he handled my and our younger brother's coming out should be studied," Tyrel wrote in a 10-tweet thread over the weekend. "He COMPLETELY deconstructed his views on masculinity and made sure to build spaces for us to be comfortable and seen until we were ready to tell our friends/family."
Elaborating further, Tyrel pointed to his brother's support as an example of true "gender-affirming care." Tyrel also spoke more generally about the "joys of queerness," including the ability to "create yourself" in a way that defies the usual constructs.
"We taught each other just how big the world can be when you decide for yourself who and what you are," Tyrel wrote.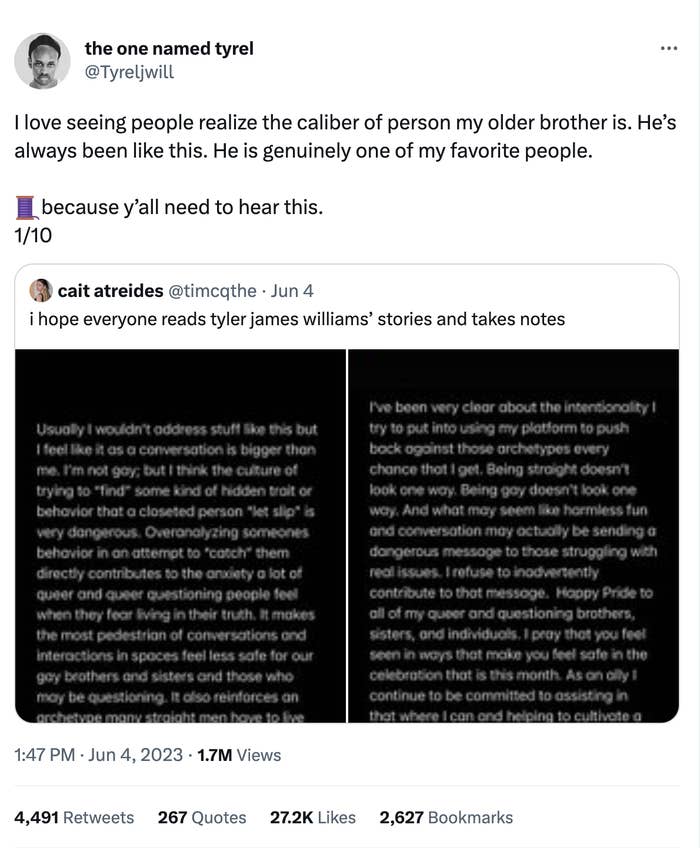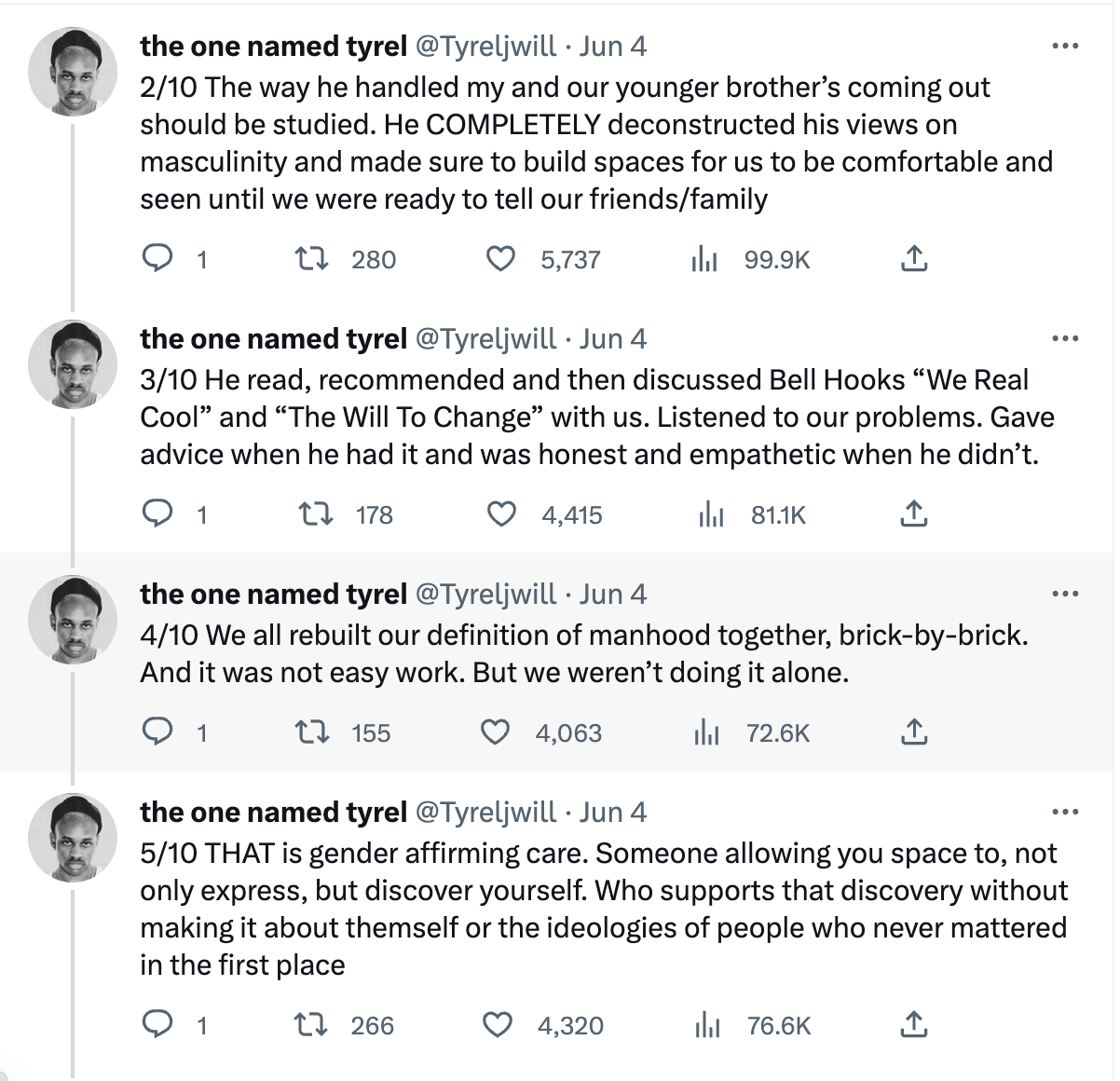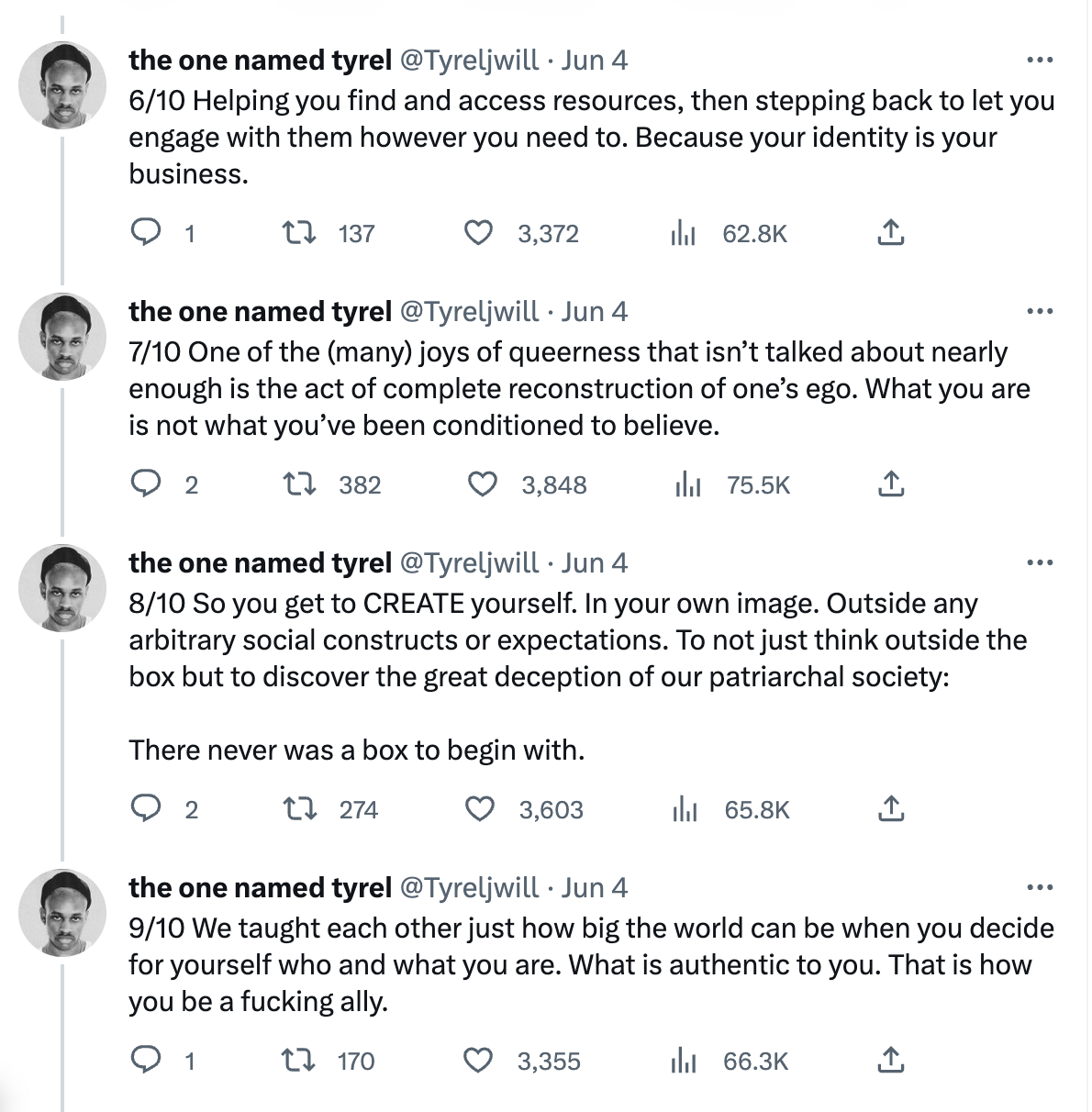 See original story below.
Abbott Elementary star Tyler James Williams is speaking out about his sexuality.
The 30-year-old actor took to his Instagram Stories on Sunday to clarifiy that he's "not gay," while warning of the dangers of speculating about a person's sexuality.
"I'm not gay; but I think the culture of trying to 'find' some kind of hidden trait or behavior that a closeted person 'let slip' is very dangerous," he wrote. "Overanalyzing someones behavior in an attempt to 'catch' them directly contributes to the anxiety a lot of queer and queer questioning people feel when they fear living in their truth."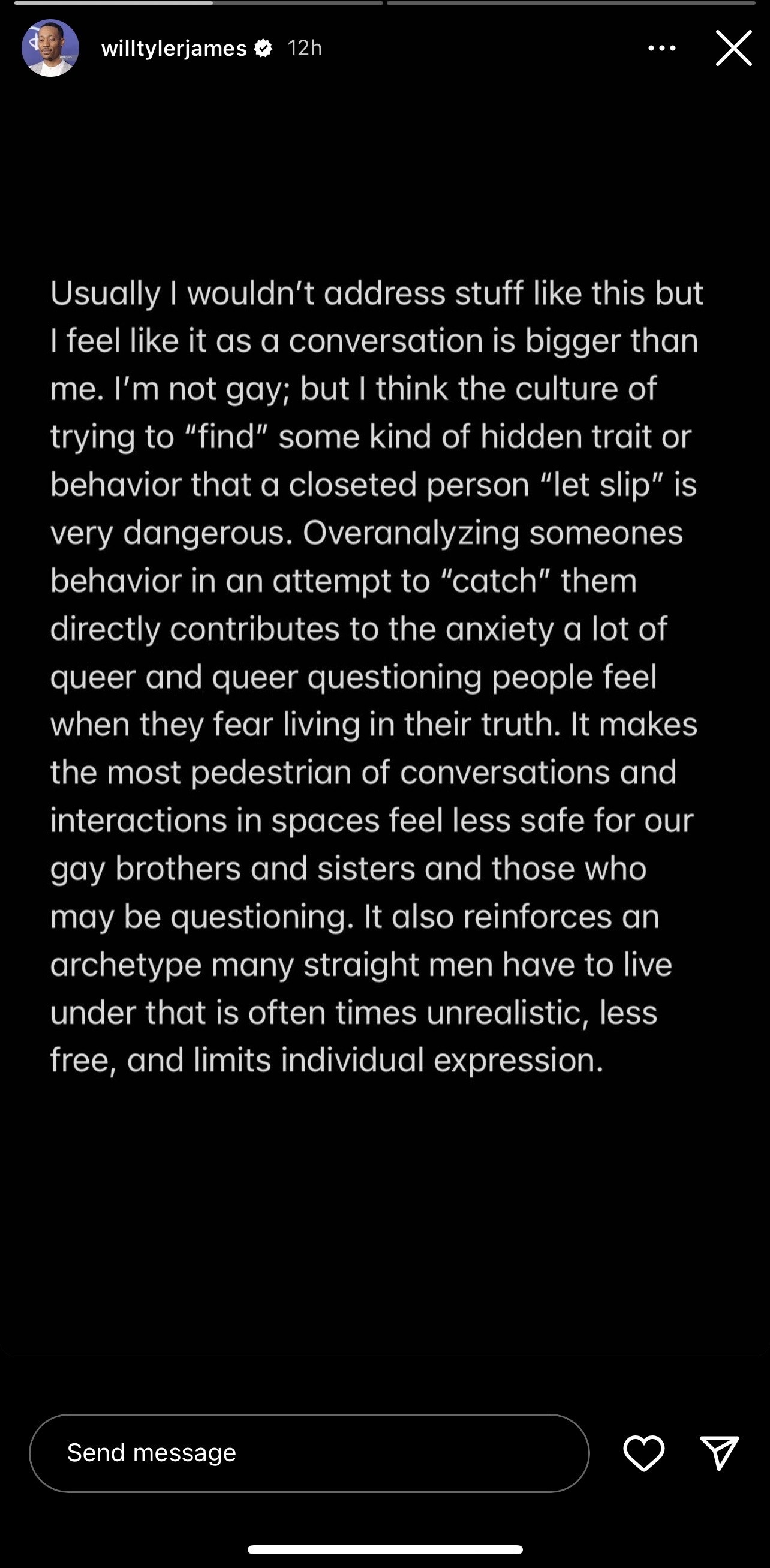 The Everyone Hates Chris actor continued by pointing out that questioning someone's sexuality makes it harder for those who are closeted to live the life they want to live.
"I've been very clear about the intentionality I try to put into using my platform to push back against those archetypes every chance that I get," Williams added. "Being straight doesn't look one way. Being gay doesn't look one way. And what may seem like harmless fun and conversation may actually be sending a dangerous message to those struggling with real issues. I refuse to inadvertently contribute to that message."
Williams concluded his note by wishing the LGBTQ community a happy Pride month, adding that he's an "ally," and hopes to "cultivate a future" where everyone is "accepted and given permission to be ourselves."
Read Williams' full Instagram post above and below.