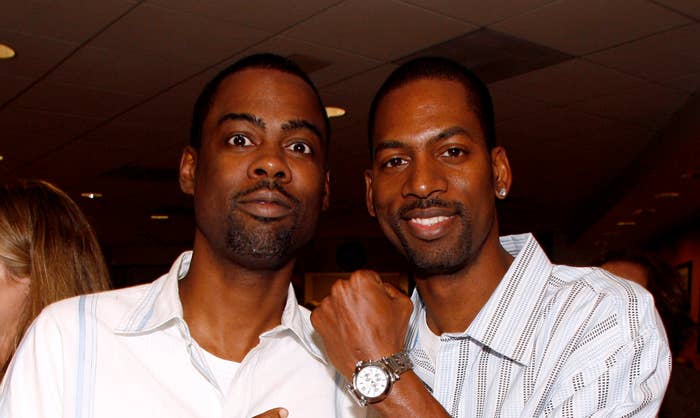 Chris Rock's brother, Tony Rock, claims Will Smith lied about reaching out to his brother to apologize following last year's Oscars slap.
During a recent appearance on BigBoyTV, Rock refuted Smith's claims that he called Chris a few days after the incident to apologize.
"That wasn't true, that wasn't true," Rock said on the radio show. "I think like, two nights later, he said, 'I reached out to Chris, and he didn't want to talk.' That wasn't true."
"He doesn't owe me anything, I just thought we were better than that," Tony added. "My phone number has never changed. So, I just thought I'd get a phone call one day like, 'Ay, let's just you and I just talk.' It hasn't happened, so I guess it's not going to happen."
Back in July 2022, Tony maintained that Will's decision to slap his brother stemmed from Jada Pinkett Smith's relationship with the late 2Pac.
In an interview on the Top Billin' with Bill Bellamy podcast, when asked if he thought Smith's slap was a reaction to Chris' joke about Jada having alopecia, Tony said, "No."
"He laughed first," Rock continued. "So that's not embarrassment. He was laughing. In the time they cut to my brother and cut back, he was already up walking… So maybe it was the Jada look."
According to Tony, the slap had something to do with Jada's relationship to the late 2Pac and Will's feelings about it.
"I think that [Oscar Slap] was the accumulation of him being slapped on other levels," Tony explained. "He said it himself, he always hated the 'soft moniker.' He's soft, Jada won't let 2Pac die, it's always something about 2Pac and his daughter [Willow Smith] brought up 2Pac. And I'm not bringing up family stuff that people don't know… this is stuff that everybody knows."