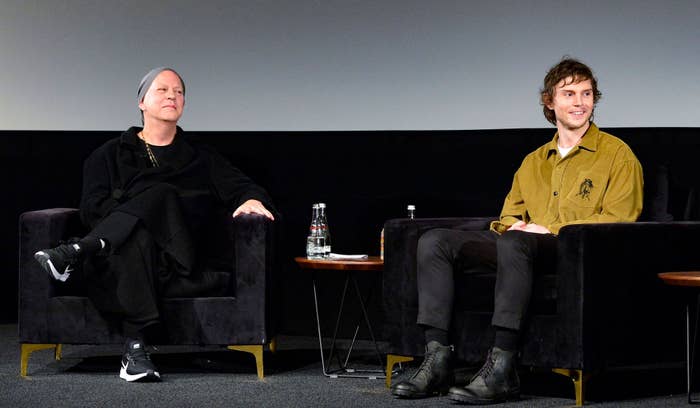 Dahmer — Monster: The Jeffrey Dahmer Story creator Ryan Murphy is addressing the backlash the hit Netflix series has received. 
While speaking at an event in Los Angeles' DGA Theater on Thursday, Murphy revealed his team tried their best to contact the families and friends of Jeffrey Dahmer's victims, but never heard back.
"Over the course of the three, three and a half years when we were really writing it, working on it, we reached out to 20, around 20 of the victims' families and friends, trying to get input, trying to talk to people, and not a single person responded to us in that process," Murphy said. "So we relied very, very heavily on our incredible group of researchers who… I don't even know how they found a lot of this stuff. But it was just like a night and day effort trying to uncover the truth of these people."
Murphy maintained that he's willing to pay the cost of a memorial for the victims, should such an event be arranged.
"We're trying to get a hold of people to talk about that," Murphy explained. "I think there's some resistance because they think the park would attract people who are interested in paying homage to the macabre… but I think something should be done."
Starring Evan Peters as the infamous Wisconsin serial killer, who was convicted in 1992 of 15 of the 16 murders he committed in his home state, the Netflix series has proved massively popular but also controversial. The mother of Tony Hughes, one of Dahmer's victims, recently criticized the show for its exploitative approach to Dahmer's murders.
"I don't see how they can do that," Shirley Hughes told The Guardian. "I don't see how they can use our names and put stuff out like that out there." She also noted that her son's murder at the hands of Dahmer in 1991 "didn't happen" the same way it was depicted in the show.