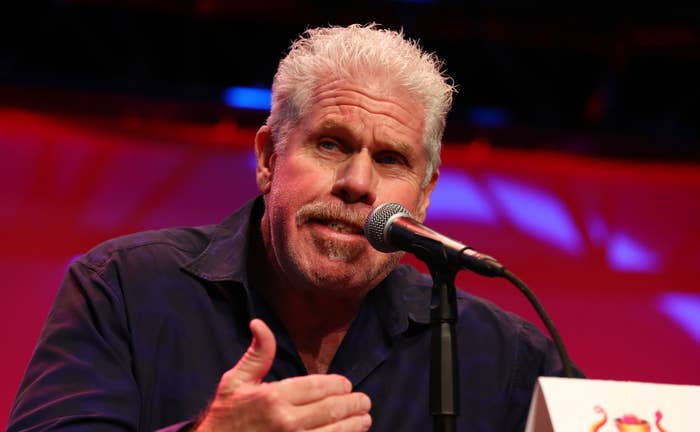 Ron Perlman has issued a warning to an unnamed studio executive who recently said that movie studios plan to let the WGA strike continue until writers start losing their homes.
The Hellboy actor hopped on Instagram on Friday to deliver some threatening words aimed at the executive, who earlier this week told Deadline the studios plan "to allow things to drag on until union members start losing their apartments and losing their houses."
"One thing, before I get off this," Perlman said in a since-deleted Instagram post. "The motherfucker who said we're gonna keep this thing going until people start losing their houses and their apartments, listen to me, motherfucker, there's a lot of ways to lose your house. Some of it is financial, some of it is karma, and some of it is just figuring out who the fuck said that — and we know who said that — and where he fucking lives."
Perlman continued, "There's a lot of ways to lose your house. You wish that on people, you wish that families starve, while you're making $27 fucking million a year for creating nothing? Be careful, motherfucker. Be really careful, 'cause that's the kind of shit that stirs shit up. Peace out."
As reported by the A.V. Club, Perlman has since issued another statement in which he admitted that he got "heated" in his initial salvo. "I don't wish anybody any harm," he said, adding, "I never mentioned one name, and I don't want anybody to get hurt."