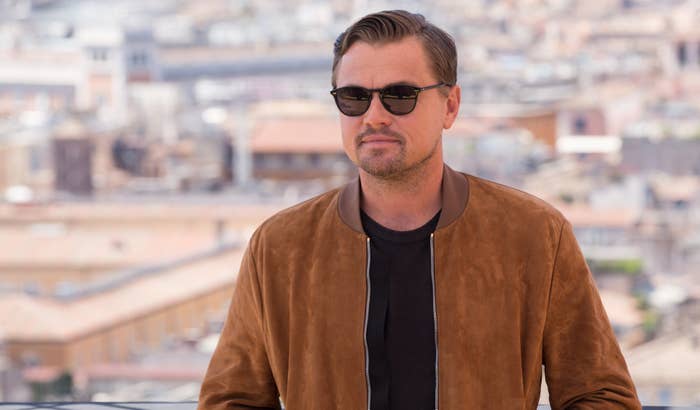 Quentin Tarantino has announced the death of Rick Dalton, a fictional character portrayed by Leonardo DiCaprio in the director's 2019 film Once Upon a Time in Hollywood.
Tarantino broke the news during a recent episode of the Video Archives Podcast.
"I wrote The Films of Rick Dalton book," Tarantino explained. "It's written as if Rick is real. You know, they have The Films of Charles Bronson and The Films of Anthony Quinn, well, it's done like that, with synopsis and then some critical quotes from the time, and the book goes through every one of Rick's movies that he did, leading to the end of his career in 1988, I believe, and every one of his episodic television shows."
Tarantino continued, by sheding light on Dalton's background, which included a stint in the Vietnam War, as well as expierence as a cop.
"The lead character was in the Vietnam War, he became a cop." Quentin shared. "And then he starts seeing this whole group of bad apple cops that are killing these guys and just completely corrupt and they end up killing his partner, played by a very young Sam Jackson. Then Rick targets these bad cops, and he gets dressed up as the Fireman, and he has his flamethrower and he goes and he burns them all down."
Video Archives Podcast's official Twitter account referenced Tarantino's comments in a tweet on Friday.
"We are saddened by the news of the passing of actor Rick Dalton, best known for his roles in the hit TV series Bounty Law and The Fireman trilogy," the tweet read. "Rick passed away peacefully in his home in Hawaii and is survived by his wife Francesca. RIP Rick Dalton 1933-2023."
In another tweet, Video Archives wrote, "Because of his passing, the episode for 'Rollerball' has been postponed. Instead, we will come back on Tuesday with a memorial episode designed by Quentin that features some of Rick's best roles."