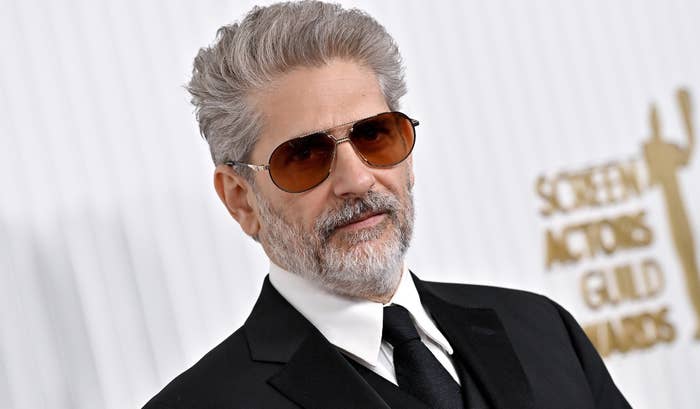 Michael Imperioli, best known for his acting roles in HBO's The Sopranos and The White Lotus, is blasting the Supreme Court for its anti-LGBTQ+ ruling this week.
On Friday, the Supreme Court ruled that businesses are allowed to discriminate against LGBTQ+ people. The decision was in favor of a Christian graphic designer who refused to create websites same-sex weddings due to her religion.
"Today, the Court, for the first time in its history, grants a business open to the public a constitutional right to refuse to serve members of a protected class," Justice Sonia Sotomayor said Friday.
Imperioli, 57, took to Instagram on Saturday to mock the ruling, posting a screenshot of a news article that read, "Supreme Court protects web designer who won't do gay wedding websites."
In the caption, the actor sarcastically thanked the Supreme Court for its decision, before forbidding "bigots and homophobes" from watching any of the iconic series in his filmography.
"I've decided to forbid bigots and homophobes from watching The Sopranos, The White Lotus, Goodfellas, or any movie or TV show I've been in," the Emmy winner wrote. "Thank you, Supreme Court, for allowing me to discriminate and exclude those who I don't agree with and am opposed to. USA! USA!"
Imperioli subsequently reaffirmed his remarks in the comments section of his Instagram post, writing, "Hate and ignorance is not a legitimate point of view." In another comment, he added, "America is becoming dumber by the minute."
Check out Imperioli's post below.