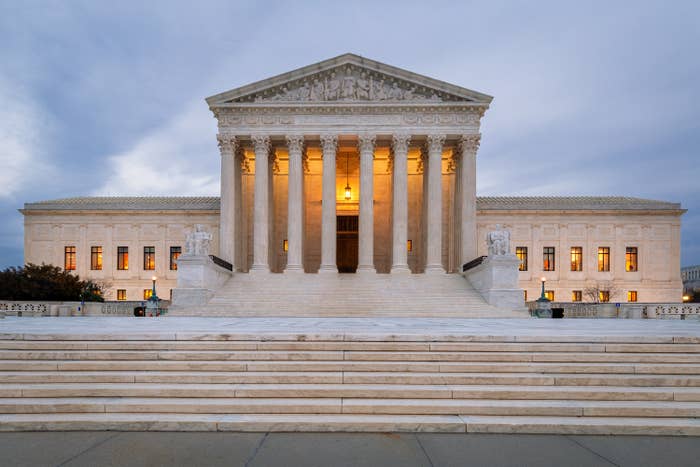 On the last day of Pride Month, the Supreme Court has ruled that businesses are allowed to discriminate against LGBTQ+ people.
Justice Neil Gorsuch authored the decision as part of a controversial dispute over whether the First Amendment could be used to avoid complying with anti-discrimination laws.
"Today, the Court, for the first time in its history, grants a business open to the public a constitutional right to refuse to serve members of a protected class," Justice Sonia Sotomayor wrote in dissent alongside Justices Elena Kagan and Ketanji Brown Jackson.
Unlike the 2018 decision in which Masterpiece Cakeshop ruled for a baker to refuse to make a cake for a same-sex couple, 303 Creative has never been approached by anyone for such services. Official court documents note that they never sold wedding websites either. Nonetheless, company founder Lorie Smith said that "God is calling her 'to explain His true story about marriage.'" The decision will also allow her to post a notice on her website announcing that she will not serve LGBTQ+ clients because, by doing so, "[she] would be expressing a message celebrating and promoting a conception of marriage that [she] believe[s] is contrary to God's design."
The decision arrives alongside a dismissal of President Joe Biden's student loan forgiveness plan and comes a day after the justices also ruled against affirmative action in U.S. universities. This string of decisions is due to the Supreme Court's conservative majority.