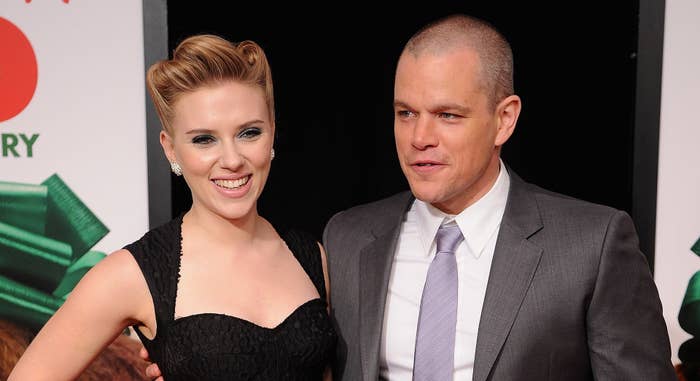 Ahead of the release of Christopher Nolan's Oppenheimer, two of the film's stars, Matt Damon and Emily Blunt, appeared on LADBible's Agree To Disgree series to discuss a wide range of topics including what it's like to share a kiss with your costar onscreen.
As seen in the below clip, Damon shed light on a kiss between him and Scarlett Johansson during the filming of their 2011 movie We Bought A Zoo.
"I had to kiss Scarlett Johansson. You imagine how horrible that was for me?" Damon joked. "It was hell," the actor added for good measure, before shedding light on why his on-screen kiss with Scarlett was memorable.
"We went to lunch and she and I both thought it was over," he explained. "She ate an onion sandwich for lunch and she came in and Cameron Crowe had set the camera up and it was a tight shot of the kiss, and she goes, 'Oh shit, I literally just had an onion sandwich!'"
When asked if he was still "slightly aroused" by kissing Johansson despite the actress' onion breath, Damon said, "I was making fun of her the entire time about her onion breath, which I didn't even smell."
Watch the full clip of Damon and Blunt on LADBible's confession game in the video up top.